Prevention is key when it comes to wrinkles and other signs of aging. Because by the time you have said wrinkles it will be difficult to diminish them. So if you're in your early 20's start using eye cream, sunscreen, and other anti-aging products asap! You don't have to be excessive and buy a whole line of anti-aging skin care products (but that wouldn't hurt). Just make sure you take good care of your skin and treat it well. Today I will be reviewing a popular Korean anti-aging cream that I've heard many fabulous reviews on. The Moistfull Collagen Cream by Etude House. Moistfull Collagen by Etude House is a line of skincare products that helps firm up and hydrate your skin. So, how did this cream perform? Let's find out!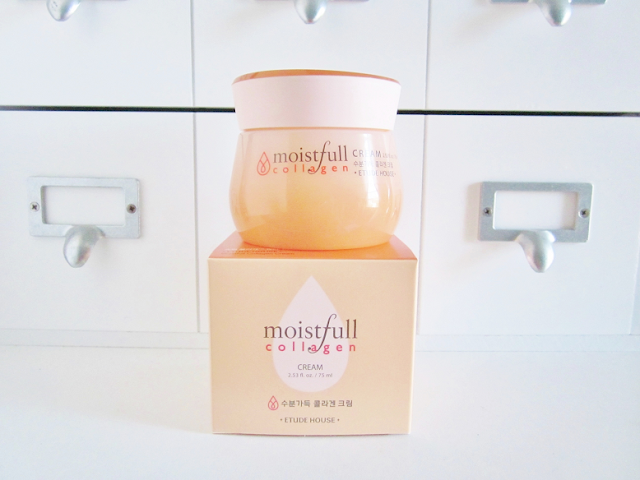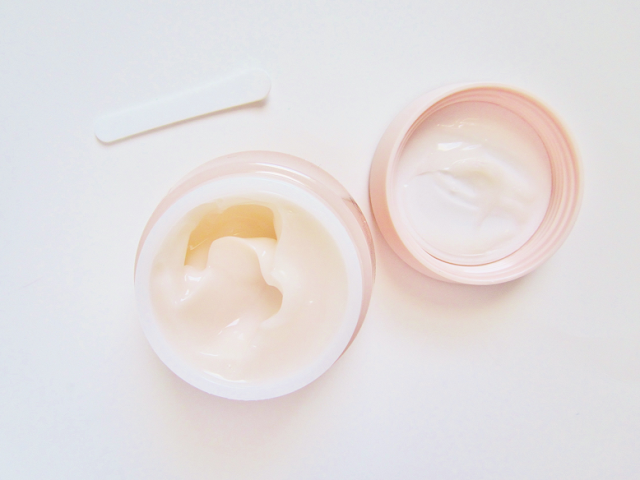 Product description
"Small Super Collagen water particles in the Moistfull cream always keep your skin hydrated and leave your skin feeling like jelly. While this cream is soft, its contact on your skin is firm and hydrates your skin all day, leaving your skin healthy."
Pros
– Moisturizing
-Hydrating
– Firming
– Light scent
– Not oily
– Not sticky
– Comes with spatula
Cons
– No SPF
My Experience
I love this cream for many reasons but one of the reasons is because of its perfect consistency! It's not too oily or too watery nor thick. It doesn't have a strong scent. It's slightly citrusy but a tad bit sweeter. And comes with a tiny spatula so you don't have to dig your fingers inside the tub. There is also a lot of product. The first time I used this cream I used up the whole container is about 3 months, so it does last a long time. The price isn't too bad either, you can find it online from $15-$25 which I think is pretty good considering it's an anti-aging product.
So how does the collagen do at reducing fine lines and wrinkles? Well, I'm only 22 so I don't have any wrinkles but I'm always trying to prevent them. Since using this cream I have noticed that my skin is more firm and bouncy, especially on my forehead!
The only downside I found with this cream is that it doesn't contain any type of SPF or sun protection properties. This doesn't bother me too much because I always use sunscreen before I go outside but it is slightly bothersome.
Would I repurchase?
Definitely! This cream has easily become a new favorite! I will repurchase it until I can find a new cream that can replace this amazing cream!
Rating
5 out of 5 hearts
You can purchase the Etude House Moistfull Collagen Cream here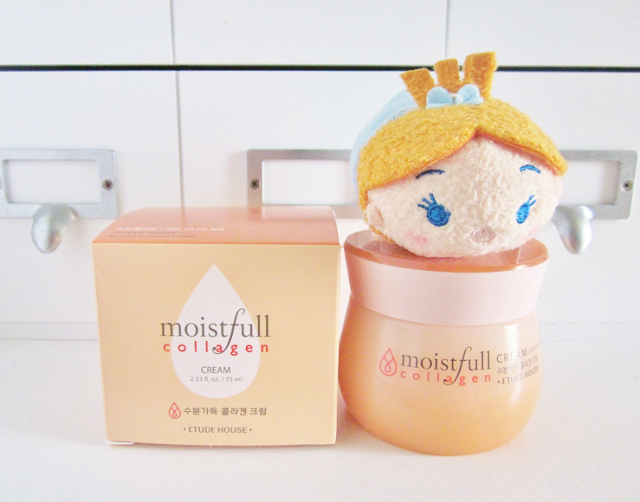 What's your favorite moisturizer/cream?