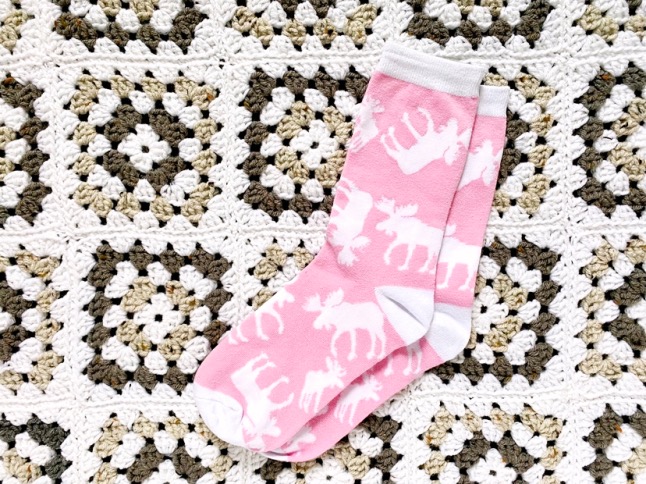 *DISCLAIMER: Links included in this post might be affiliate links. If you make a purchase with the links I provide, I may receive a small commission at no additional charge to you.

– Beyond happy because I was able to score a pack of the Animal Crossing series 5 Amiibo cards! I got Judy and Dom's cards! Still searching for Sasha though…

– I tried the Shea Moisture Raw Shea Butter Deep Treatment Masque w/ Sea Kelp & Argan Oil and WOW! My hair looked and felt so healthy afterward! I'm definitely going to buy the full size of this masque!

– Attempted to make a pumpkin pie and failed! I even made the pie crust dough from scratch but the filling in the center wouldn't bake and eventually boiled? I don't know what I did wrong but this further proves that I wasn't born to bake/cook! ?

– Speaking of hair, I gave my hair a much-needed haircut. I walked in only wanting a little bit off and some layers but the hairstylist recommend I cut off my 4 inches so I agreed because it's been so long since my last cut. Thankfully, my hair didn't come out too short! My hair was pretty long before so even with 4 inches off my hair sat past my shoulders. Overall I'm happy with the cut and my hair looks and feel much healthier now.

– The subtle changes in the Animal Crossing New Horizons update. Like having my Animal Crossing villagers pop on over my home, an afternoon cafe visit, playing games with my villagers, and learning new recipes!

– "Embrace loneliness and reinvent yourself in that process. Fall in love with being with you"

– With the colder weather quickly approaching I decided to nourish my skin extra with these Holika Holika Less On Skin Essence Pads. You apply these pads on your cheeks, forehead, and chin and let the essence soak into your skin for 10-15 minutes. The result? Moisturizer, soft, smooth, clear skin!

Posts from the week
The Curly Girl Method ♥ One Year Later
This September & October

How was your week?