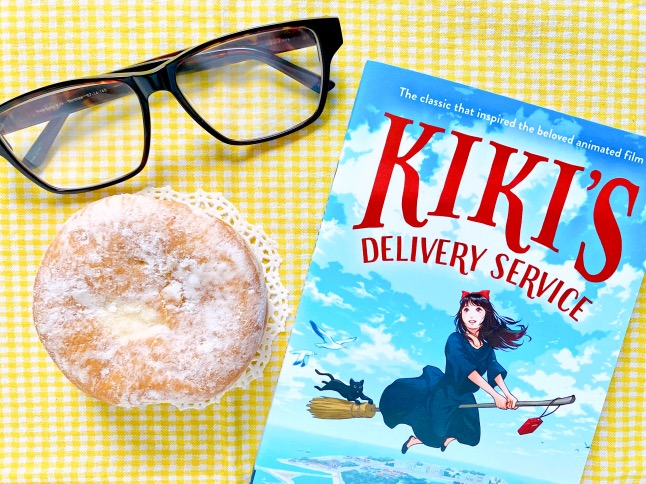 – HYOLYN & DASOM – Summer or Summer Half of the members of SISTAR got together to make this summer bop! Love it! Does anybody else miss SISTAR's summer tunes? ?

– The BEST Free Souvenirs from DisneyWorld and Free Things to do At Disney Springs

– I loved the first episode of Marvel Studios What If…? I wasn't planning on watching the series but I heard a rumor that they might incorporate some of the plots in future Marvel movies so I might as well watch, plus a lot of the original actors for the MCU are also voicing their characters so it's going to sound weird. haha

– Magical Cooling Spray: Beat the Heat at Disney this mist sounds like it would be fantastic during the summer and it's pretty simple to make as well.

– I haven't read, in a while unless you count audiobooks in that case I have! I saw that they translated the original Kiki's Delivery Service book recently and I just had to pick it up because Kiki's Delivery Service is my favorite Studio Ghilbi film! I can't wait to see how the book is different from the film adaptation.

– If you couldn't tell by all the Disney posts I'm sharing, I'll be heading this DisneyWorld this weekend! I also just realized a few days ago that they already decorated the park for Autumn/Halloween! I've never been to Disneyworld during autumn so I'm beyond excited to see the park all decorated! If I can remember, I'll try to post some Disney content on my Instagram story but I am a live-in-the-moment gal, so no promises! hehe

– As excited as I am to be going to Disneyworld, I am also nervous because of the COVID-19 Delta Variant situation and Flordia being one of the major hot spots. I've been fully vaccinated for months but I still get nervous because of the selfish people out there who haven't gotten vaccinated. If that couldn't be enough, hurricane Fred is going to be hitting Florida while we're there so….wish me luck! DisneyWorld does have a mask mandate at all their parks so that's great but I'm not worried about Disney, I'm more worried about the rest of Orlando. ?

Posts from the Week
How to Make & Use Moon Water To Amplify Your Life
How To Combat Frizzy Curls During Summer

HAPPY FRIDAY THE 13TH!