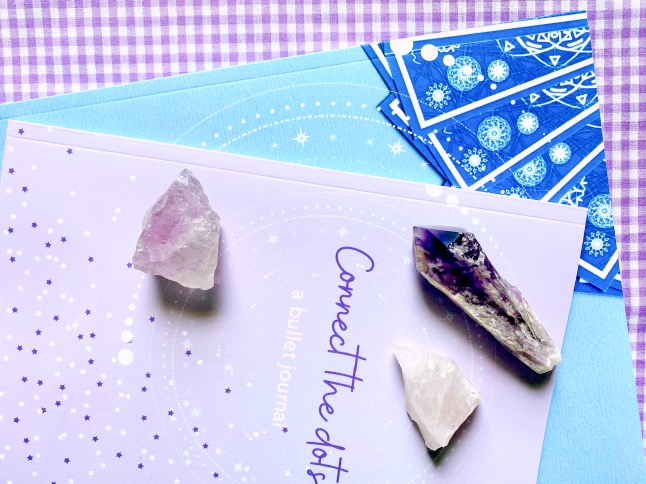 *DISCLAIMER: Links included in this post might be affiliate links. If you make a purchase with the links I provide, I may receive a small commission at no additional charge to you.

– Finished another crochet canvas piece! This one is themed around Palmistry. I've always found Palmistry so fascinating! Back when I was in high school I remember scratching my finger and then a mole appearing, it's on my left pointer finger and when I searched up the Palmistry hand it says that it's associated with the sign Taurus and my moon is in the sign of Taurus! I still don't know the reason why that mole decided to show up at that point in my life but I think it's interesting and want to learn more about Palmistry because of it.

– Obsessed with peanut butter and banana sandwiches. They're top sandwich tier!

– AKMU – '전쟁터 (Hey kid, Close your eyes) (with Lee Sun Hee)

– About a month ago the battery of my Airpods started deteriorating, they work for less than 2 hours now! I pride myself on taking care of my electronics but I wear my Airpods all the time so maybe I drained the literal life out of them because I'm always listening to music or podcasts. I received my first Airpods back in 2018 but just got a new pair of Airpods. So, in case you're wondering, AirPods last about 2 1/2 years. Anyways, I went with the old style of Airpods because I like the fit of those better than the newer style. I also bought this cute cow boba case because I was in need of a new case as well. haha

– My older sister created some cute journals and they're available on Amazon! If you like all things spiritual then I think you'll love her journals. There are dream journals, a 30-day yoga challenge journal, an astrology journal, meditation journals, crystal journals, and even travel journals! She recently came over and gifted me the Connect The Dots: a bullet journal and Shuffle A Tarot journal and I can't wait to use them! There are several types of journals so go check out all her books here and support my big sister!

– The start of the 2021 Tokyo Olympics! I'm so excited yet nervous because of the rising COVID cases around the world. However, I always look forward to the Olympics because I love the diversity and all the stories of strength and struggle from all over the world. There's no other worldwide event like it! I'm hoping that everything goes smoothly. If you want to see what it's like to be an Olympic volunteer, go and follow Julie in Japan, she's sharing snippets of her day on what it's like to volunteer at the Tokyo 2020 Olympics which is so cool! Is anybody else a fan of the Olympics?

-Remember there's a full moon tonight! Gaze at the beautiful moon and try not to get a little too crazy! haha

Posts from the week
Basic Flower ♥ Crochet Pattern
The Aquarius Full Moon 2021

How was your week?