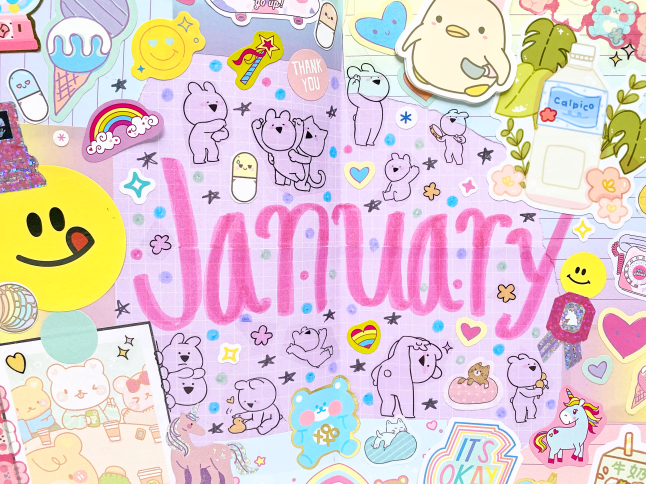 *DISCLAIMER: Links included in this post might be affiliate links. If you make a purchase with the links I provide, I may receive a small commission at no additional charge to you.

What I Watched
Headspace: Guide To Meditation
I saw a preview of this on Netflix and thought it was perfect for me because I'm currently trying to make meditation a daily habit. In the 20-minutes episodes, they explain the benefits of meditation, share techniques on how you can incorporate meditation into your life, and the narrator even guides you through a guided meditation. It's not a series that should be binged, instead, watch one episode a day. You could watch an episode a day for a week and see if daily mediation improves your mood.

Bridgerton
When I saw the trailer of Bridgerton on Youtube I thought I would love it but something about this series felt off, but I don't know what. I love dramas set in different time periods but this one lacked something or maybe it had too much? I know it's a really popular series so if you watched it let me know your thoughts. Did anyone else think something about this show felt strange?

What I Listened
There were so many amazing comebacks in January that I made a playlist featuring all of the songs that I listened to. Go to the homepage and scroll down where the left sidebar is, there you can find the playlist.

(G)I-DLE – HWAA
The first hit of 2021! (G)I-DLE really knocked our socks off with this song, I love everything about this song and the music video really fit the vibe of the song. They also released an English version if that's your jam. Does anybody even listen to the English version of K-pop songs or do you ever prefer the original?

Epik High -Rosario (feat. CL + ZICO)
I'm so thrilled to finally have some new Epik High music out! This was an earworm I had stuck in my head for weeks! The ending where Tablo sings "I paved the way for those who are paving the way" was just perfect! Because they did (BTS are huge fans of Epik High after all)! I've been listening to K-pop long enough to tell you that rap/hip hop wasn't always a thing in K-pop and it's groups like Epik High that paved the way for all the Korean rappers that are out there. I also love that CL and ZICO are both featured in this song, both legends in the Korean music industry. If you don't know any of the artists and you listen to K-pop do yourself a favor and look them up.

DREAMCATCHER – Odd Eye
My girls! DREAMCATCHER has been one of my favorite girl groups since they debuted. I love how they infuse rock and metal elements into their songs. A lot of their music videos also have an eerie feeling which I adore. If you're a fan of BABYMETAL I think you'll love DREAMCATCHER.

Things I Did
Mediate
One of my new year's resolutions is to meditate every day for at least 10 minutes a day. So far, I've done a good job at keeping up with this goal. I use the app Insight Timer to keep track of the days I've mediated. Even since I started incorporating mediation into my daily schedule I've noticed that I'm not as stressed as before and I can control my emotions better than before. I also crave it. It's so weird to explain but I genuinely look forward to my daily meditation every day. At first, it was difficult but now it's just another part of my schedule.

Journal
In this post, I mentioned that I started bullet journaling again. I've been enjoying making my own collage spreads. I'm not sure if I'll share them, they're kind of personal. Maybe I'll share one or blur out the personal context so you can see my collages because I'm proud of them. Side note: The cover of this post is from my bullet journal. haha

What I Bought
iPad + Apple Pencil
My major purchase this month was my very first iPad and apple pencil. I bought them to practice digital art. It's been so much fun to doodle via procreate, I feel like one of those digital artists on Youtube or Instagram! haha

Things I Love
True Beauty
I mentioned in my recent 7 Things that I recently started the webtoon, True Beauty, It follows the story of a girl who was bullied for being "ugly" when she was younger and as a result, learned how to use makeup in order to mask her "ugliness". I just got on chapter 100 and I'm nearly caught up! It's also my first webtoon so if you have any recommendations please let me know.

Caboodle
Like most 90's kids, I had a caboodle growing up. I told my mother that I wanted a caboodle for Christmas and a few weeks later she surprised me with a glittery pastel pink caboodle! Inside of caboodle, I keep some of my most treasured Korean stationery. It's so nostalgic to have one of these again!

Last months goals
Complete two yoga journeys – CHECK

Return to blogging – CHECK

Start a Tik-Tok – CHECK
I started one but have yet to post anything! haha

Goals for next month
Studying Korean again
I stopped study Korean back in December. Last December, I was in Seoul and this past December I was somewhere I didn't want to be, trapped at home. I know many people feel the same way and this pandemic just seems to be neverending. However, I have hope that I will be traveling back to Seoul by the end of this year so I should probably freshen up my Korean to make sure I haven't forgotten anything.

Lifting weights
A few years ago, I used to work out with 5 lb dumbells. I stopped using them because I thought they started to make me look bulky and that wasn't the look I was going for. About a week ago, I started to incorporate them back into my workout routine, it was a random decision. Now I know, that lifting weights helps build lean toned muscles so I don't believe that my "bulking up" was related to the dumbells. This is why I'm going to start using them again. Wish me luck!

Posts I Loved
The Best Way To Stick To A Bullet Journal
How Spending Time Alone Helped Me Overcome My Loneliness
Valentines Strawberry Shortbread
Changing Your Career Path – Part 1
How To Make Homemade Lavender Oil | Recipe

Posts From The Month
This December
Curly Girl Method Friendly Products ♥ Drugstore Haul
2021 Year of the Cow Garland ♥ Crochet Pattern
Year of the Ox/Cow 2021 Garland Crochet Tutorial
My Favorite Posts From 2020
Journals I'm Using In 2021
Winter Mood Board ♥ January 2021

How was your January?