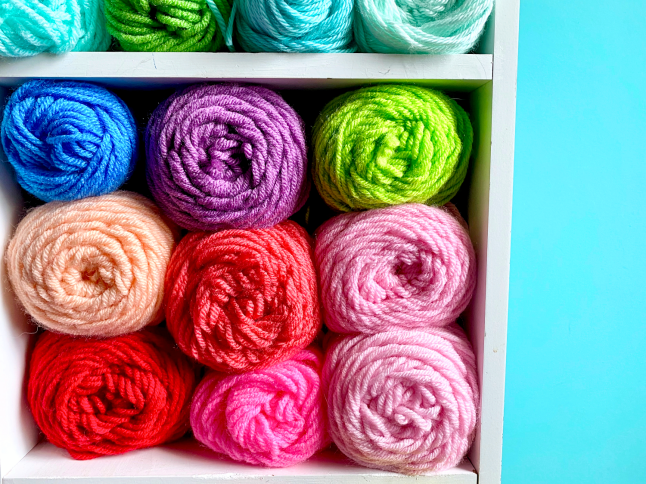 I've been crocheting now for over 10 years, can you believe it? Along the way, I've learned many things along the way that I wanted to share some tips on how you can improve your crochet skills. Whether you're new to crochet or have been crocheting for years hopefully some of these tips can help you improve your crochet skills.

Follow a new crochet pattern
One of the ways I improve my crochet skills is by following a crochet pattern. As a crochet designer, I'm usually writing crochet patterns but it's nice to take a break and read somebody else's pattern. By following a new pattern you might learn the different stitches, methods, and how the designer writes their crochet patterns. Check out all of my free crochet patterns here.

Write your own patterns
On the contrary, if you've never written any patterns you may start! Chances are if you've learned crochet you already the stitches so the next step is writing everything down. It's not that difficult, I learned by reading various crochet books. Let me know if you would like to see a post on how to write your own crochet patterns.

Learn how to read charts
Crochet charts are more common in Asian crochet patterns. A lot of my first crochet books were by Asian crochet designers so they often included diagrams at the end of their books which was confusing at the time for me because I was new to crochet but when I look back it's not as difficult as I thought. Charts can be intimidating but I think it's a useful skill to learn if you're a crocheter. I'm currently trying to make my own crochet charts, maybe I'll share them on the blog one day.

Learn a new stitch
There are so many stitches out there! I personally love using simple stitches in my crochet patterns because that way a lot of beginners can use my patterns. But every now and then I will come across a beautiful stitch that I just need to learn! There are some amazing stitches out there that can make your crochet piece really interesting. I recommend following some crochet designers on Instagram to find new stitches. I personally love Happy Berry Crochet because she makes such beautiful stitches.

Learn the proper crochet terms
Did you know that there is an actual crochet master list? Oh yes! They list out all the proper crochet abbreviations for all of the crochet stitches used in the US, UK, and Canada crochet patterns. Most industry designers and publishers follow this list when looking for crochet patterns to feature on their blogs or magazines. You may want to write your patterns following this format when designing your own crochet patterns.

Watch a crochet Youtubers
Youtube is a wonderful platform for many creators, including crocheters! Some favorite crochets are Adel handmade, AmiaMikancl Crochet, and Nitting Lover. By watching other people crochet you can see how they start off their projects, what techniques they use, what yarn they use, what tools they use, etc. Sometimes it's nice to see how others crochet to see if you're crocheting correctly. By the way, I have a few crochet videos up on my channel too!

Try crocheting something new
Another great way to improve your crochet skills is to try crocheting something different. Maybe you're someone who always crochets toys, why not try crocheting a piece of clothing to home decor? Step outside of your comfort zone and experiment by crocheting something new.

Do you know how to crochet?