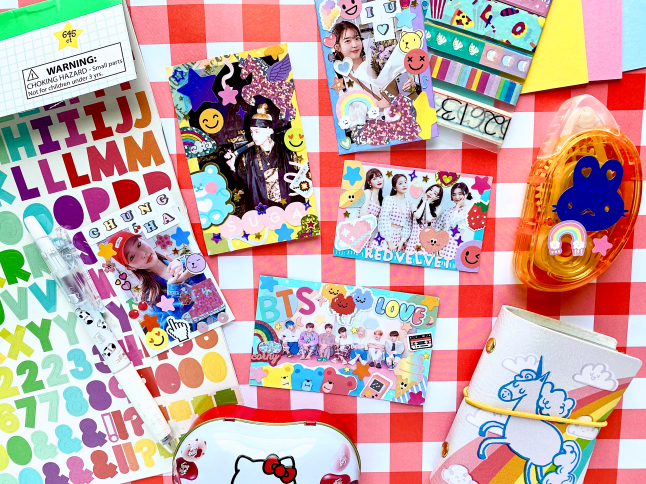 A few weeks ago I saw a lot of my favorite stationery journaling accounts posting these adorable deco K-pop polaroids which are apparently called #polcos. I was so intrigued that I decided to make my own!

There are a few DIY tutorials on Youtube on how to make K-pop deco polaroids but they're similar and use products and programs that I don't have available so I decided to use what I already have. I took out my trusty HP Sprocket and started looking up pictures of my favorite K-pop idols and groups and started decorating. I started out making polaroid stickers by just using printing out polaroids with my Sprocket but eventually, I thought the canvas was too small so I stuck the polaroid on a colorful index card so that I could decorate it with more stickers. haha

*DISCLAIMER: Links included in this post might be affiliate links. If you make a purchase with the links I provide, I may receive a small commission at no additional charge to you. 
Supplies
– HP Sprocket Portable Photo Printer (mine is the 1st edition which they don't sell anymore so I linked the newer version)
– Colorful index cards
– Letter stickers
– Holographic stickers
– Washi tape
– White pen
– Glitter sequins
– Glue
– Scissors

I bought this photobook that is meant for K-pop photocards but my polaroid stickers fit perfectly inside. I attached pockets to the front and back of the booklet to store the polaroid cards.

I also published a video on the process of how I create my K-pop deco polaroids. Watch the video down below! Remember to like and subscribe to my Youtube channel for more videos in the future!
Have you decorated any K-pop polaroids?