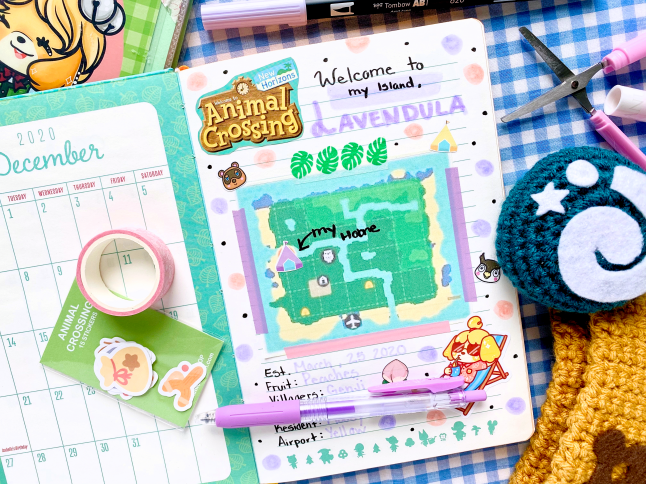 In my last New Horizons spread I used my 6-ring journal but since my Animal Crossing New Horizons journal arrived I've decided to turn it into my official Animal Crossing journal. So for now on all my animal Crossing journal spreads will be in this cute notebook! The journal came along with my copy of New Horizons, it was a Target exclusive.
I also posted a new 'journal with me video' to go along with this post. Check out the video down below! Remember to like and subscribe to my channel!
This is what I call my introduction island page. I wrote down all my island's important information like my starter villagers, native fruit, beginner map, etc.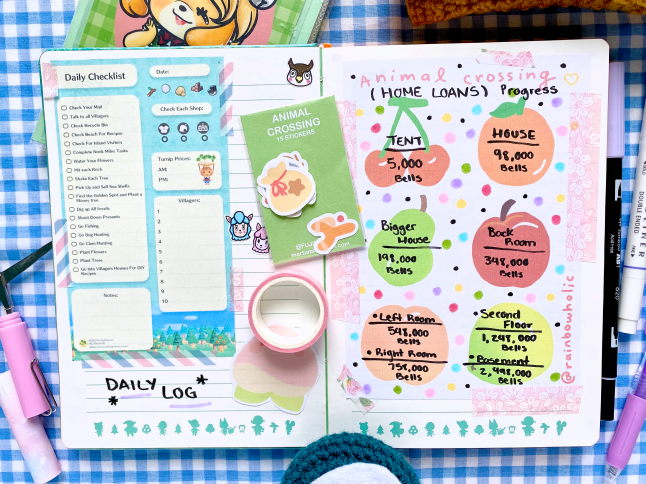 On the left side, I have a daily checklist. I found it on Rainbowholic's IG story. It's such a cute idea! On the right side, I have a page of fruit that contains all of the Animal Crossing home loan progress.
This page is all about my current and future island plans. In the center, I glued my island map and marked all my current projects. On the left page, I have all my current villagers and on the right side, I have a list of the villagers I want to kick out. haha. I have some island project ideas.

Are you playing Animal Crossing New Horizons?