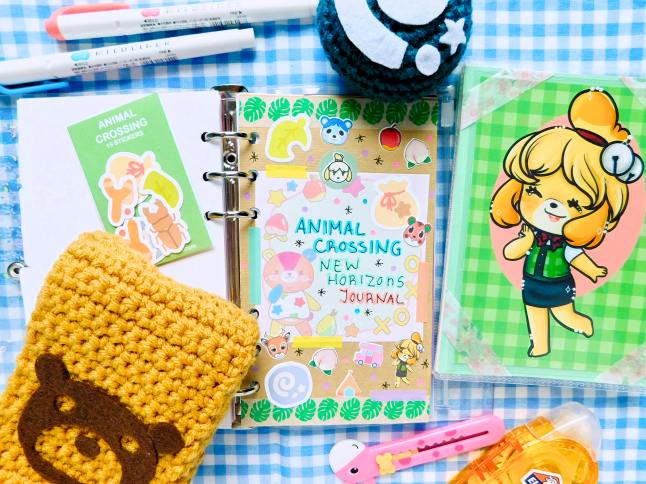 Welcome to Animal Crossing week! This Friday, Animal Crossing New Horizons will be released and to celebrate I will be posting some Animal Crossing content on
my blog
and
Youtube
. The video version of this post will be up on my channel tomorrow so make sure you are subscribed to be notified when the video is published.
For today's blog post I am giving you a look at my Animal Crossing journal spread. I'm using my
PVC 3-ring journal that I bought at Artbox
. I dedicate a section in this journal to Animal Crossing so I will probably make some more Animal Crossing pages in the future. Do you want to see more AC journal pages?
Want your own Animal Crossing item bag or fossil? You can order this Animal Crossing starter set from my shop.
Are you ready for Animal Crossing New Horizon?