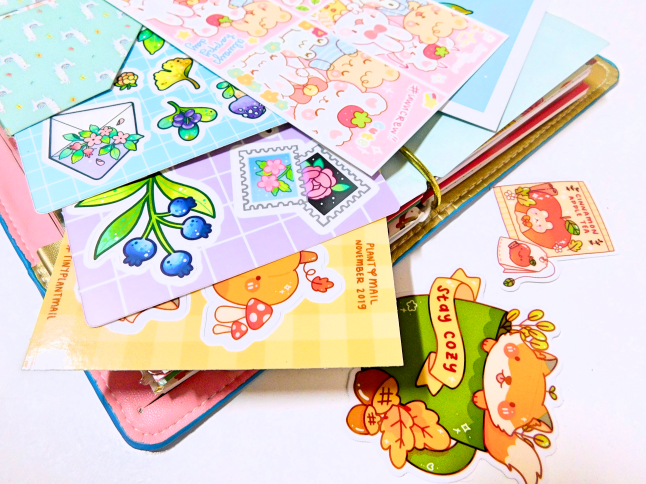 As a small business, I love supporting other indie independent artists because I know the hard work that goes into making every single piece that you create. Being creative is fun but requires lots of time, work and money! That's why since
Patreon
launched I've been trying to support some of my favorite artists. For the month of November, I choose two artists to support,
Michelle Coffee
and
Tiny Plant
, by supporting them on Patreon I received some Patron rewards. Today I'm going to share what I received in my Patreon happy mail.
I've been supporting
Michelle Coffee
for 3 months now. I love how bright her artwork is! Depending on which tier you choose she will normally send a sticker sheet and print. I choose the $10 tier so for November I received 2 sticker sheets and a print. The stickers sheets have that autumnal feel. I personally adore the stickers with the washi tape!
A new artist that I decided to support for the month of November was
Tiny Plant
(aka Kiana). I've been a fan of her illustrations because I love her kawaii artwork and pastel color palette.
When I saw a preview on her Instagram of what the Patreon rewards were for November I had to sign up! However, at the time I wanted to sign up for her Plant Mail, there weren't any available spots for the $10 tier. But after stalking Tiny Plant on Patreon everyday I was able to get a spot!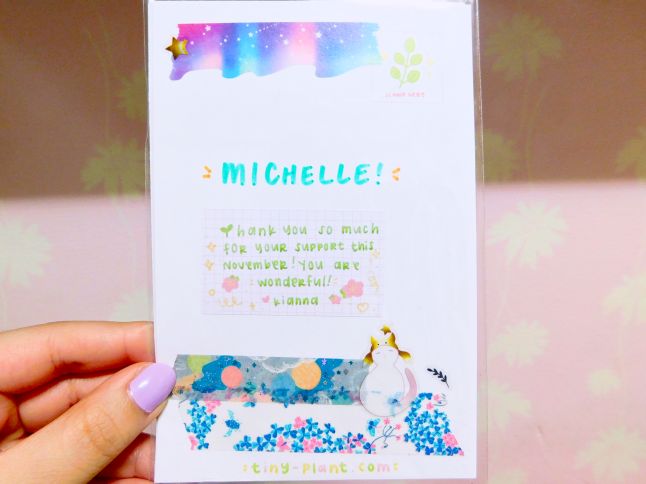 Depending on which tier you pick you will receive a goodie pack with a bunch of cute stationery. Everything came neatly packaged with a sweet handwritten note on the back.
If you choose the Mini Plant Mail ($5) you got all of these cute goodies, page flags, 3″ vinyl sticker, and a glossy sticker.
If you choose the regular Plant Mail ($10) you would get everything from the mini Plant Mail as well as a sticker sheet.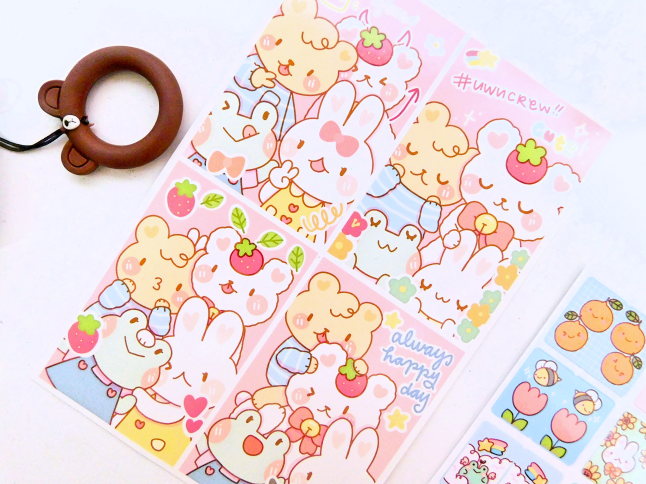 Last but not least, the reason why I signed up for Kianna's sticker club was because of this freakin adorable postcard! It was extra to the $10 tier. I can't wait to stick this up on my wall with washi tape so I can always look up at it to adore it.
Support Tiny Plant on Patreon
.
Who are some of your favorite artists/small businesses?