I purchased this
Micro Happy Notes
a couple months ago it was an impulse buy but it was on sale and I thought it was really cute so I had to get it! After a few months, I realized that I wasn't using it to the fullest so I decided to change's its purpose. Now I've been using it every day since changing its purpose.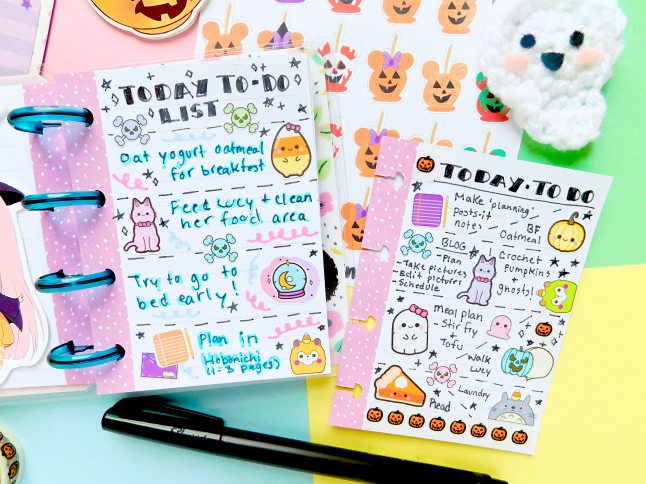 To-Do List
My favorite thing to do with the Micro Happy Notes is to make to-do lists. I place various stickers, write in my tasks and then separate the tasks with lines. Since it's almost Halloween I used Halloween stickers by Sprinkled Pug. They're perfect for the Micro Happy Notes!
My favorite thing about the Happy Notes is because you can easily take it out and put it back into the notebook. When I successfully complete a to-do list I tape it into my Hobonichi.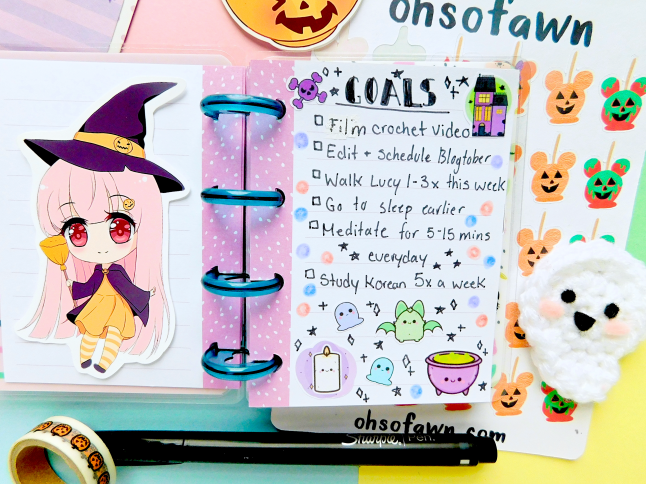 Goals
Another thing I use my Micro Happy Notes for is for my daily, weekly, or monthly goals. I write down all my goals down the center of the pages and decorate with stickers or washi tape.
Do you have a Micro Happy Notes?
Related Posts