Early in May, I shared a few pages from my Hobonichi, including some pages from May. However, I completed the month so I wanted to share more of my favorite pages that I designed in May. At the end of this post, I also include my latest haul from HelloPaperCat at the end of this post so scroll to the bottom if you're interested.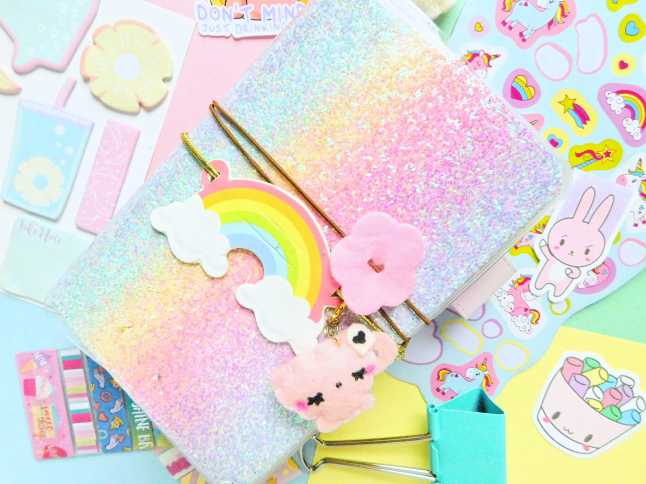 My Hobonichi has become quite bulky so I attached a cute cherry blossom strap that came with a cake box. It's super cute and keeps my Hobonichi from exploding. lol
In May, I took on the #amigurumay challenge so I printed out the calendar so I could remember the days. I'm happy to report that I completed the challenge so my past self would be happy.
I messed up the page on the left so I cut out a page from my rainbow page and taped to cover up the hideous mess. I'm very happy with how it came out!
The Overwatch page was fun to make. They're all saying one of their voice lines!
These two pages were probably some of my favorite inspirational quotes I wrote this month.
Here is my latest haul from
HelloPaperCat
, my favorite shop for cute stationery! I picked up a lot because it was their anniversary. But I've become quite good friends with the owner so she included lots of extras which I wasn't expecting! Thank you Seriya!
Her dog, Pocky, needs to get eye surgery so she's trying to raise money for his surgery. If you can, go and support her shop. I know she would really appreciate it.
What planner do you use?
Related Posts