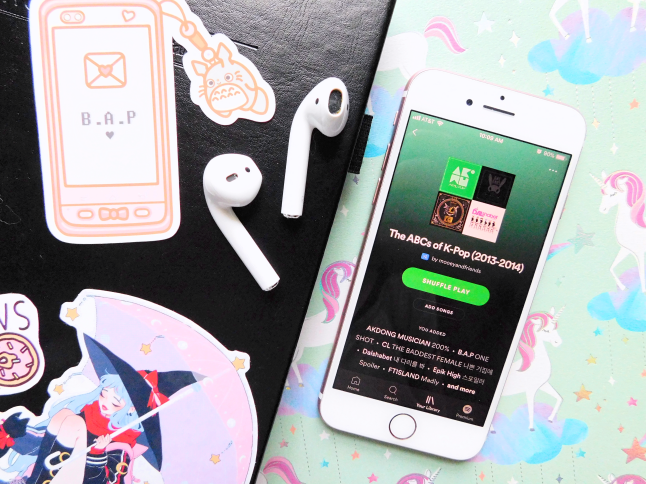 I'm back with another The ABC's of K-pop playlist! This time I am sharing my favorite songs and artists from the years 2013-2014. Like in
my previous ABC playlist
, this playlist is in an ABC format so for each alphabet letter you will either have an artist or song title that starts with said letter.
It was really difficult to choose certain artists for certain letters because I'm indecisive there were tons of amazing songs in 2013-2014! I also didn't want to pick different songs from the same artists or group, year after year so I tried my best to choose different ones (but I did pick some of the same artists for certain letters) but I tried my best to pick songs that I absolutely love and would recommend to someone who may not be a fan of K-pop or might be new.
I'm really happy with the result of the playlist not only because I think I choose amazing songs but also because it shows how diverse Korean music can be. The reason why I'm so passionate about Korean music is because of the variety in genres, it's not just K-pop there's so much more! Yes, there's pop but also hip hop, dance, rap, rock, indie, metal, house, traditional, I even included a trot song in this playlist! So, if you are someone who is quick to judge K-pop because you may think it's for "fangirls" or "teens" I invite you to listen to this playlist with an open mind, and hopefully you can appreciate the music even if you don't understand the language, I'll rant about that in the next post. lol
What were some of your favorite songs during these years?