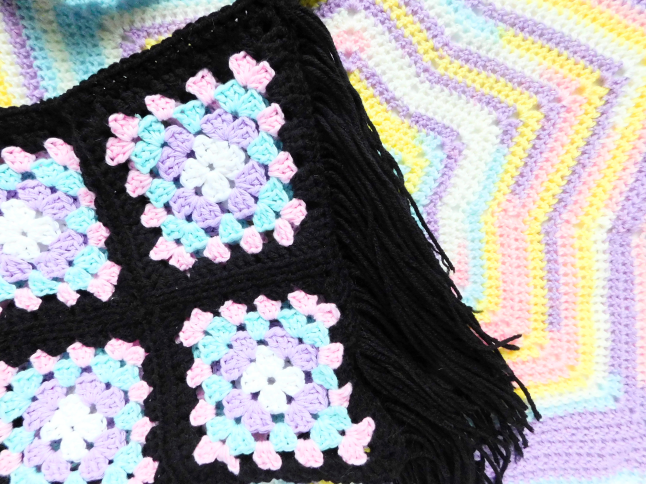 #1 Has anyone seen The Chilling Adventures of Sabrina? I love it! It's probably my favorite Netflix Orginal series that I have seen in a while. I highly recommend but be warned there are demons and stuff.
#2 I hope you guys enjoyed Blogtober! I didn't do anything festive just dressed up
Lucy in one of her many costumes
and watched a bunch of Halloween specials. What did you guys do for Halloween?
#3 Can you believe it's already November? I swear, this year has flown by! I'm really excited for November though because of new game releases! Pokemon: Let's Go Eevee come out mid-November but before the Spyro Reignited Trilogy will be released for the PS4 which I'm equally excited for! I haven't purchased any games in a long time so I'm ready to play something new.
#4 I recently started giving myself leg massages. I read online that it can help improve blood circulation, reduce swelling, reduce fat, and help reduce cellulite. I've been giving myself leg massages every night this week. I think it's too early to notice any changes but if I do I will let you guys know.
#5 I started using my Clarisonic again. I found
these Clarisonic brush heads
replacements on Amazon for an affordable price. I haven't used my Clarisonic is maybe over a year? I think it's a waste for it to be sitting in dust so I'm going to start using it again to see if I still like it or not. If not, I will be selling it.
#6 This week I joined the
Oh So Fawn Pateron
. Abby (owner) mentioned that she might close down her shop so I decided to support her because I really love her stickers and I think her shop has such potential! Defiantly check out the
So Fawn shop
if you haven't already.
#7 It's only November second and the world is throwing up Christmas! WHY! Even the Starbucks holiday drinks are out and they usually don't come out until after Thanksgiving (I know because I'm a Starbucks junkie)! Christmas isn't my favorite holiday which I know may make me sound like a Grinch but I'm just not that into Christmas.
Related Posts