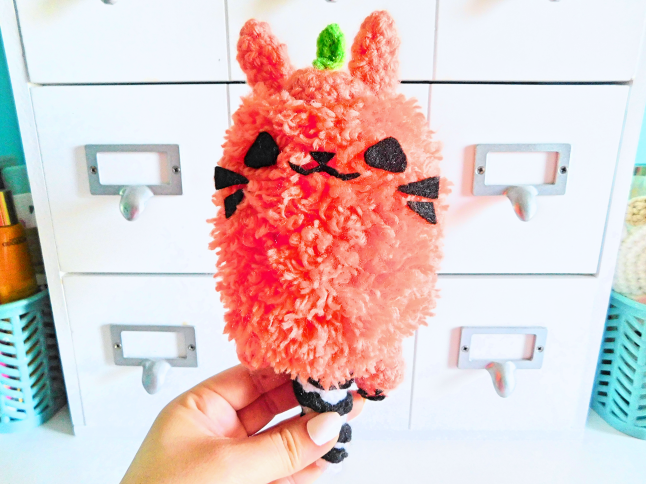 Here are some of the recent crochet projects that I've made in September and October. I published a
what I've been crocheting
post not to long ago and wanted to post another just to share what I made these couple of weeks because I've been crocheting a lot of personal projects so I thought I would share with you guys.
Follow my second Instagram account
if you would like to see more crochet-related posts.
D.VA Pumpkin Cone
In my last post, I included a picture of the cotton candy cone I made that was inspired by Sharon. Well, she saw a picture of it and message me saying how much she loved it so I offered to make her one. She decided on the pumpkin D.VA design that she made for her Halloween Overwatch Kickstarter. This cane out slightly bigger but it's just as cute and it has a pumpkin hanging on its side!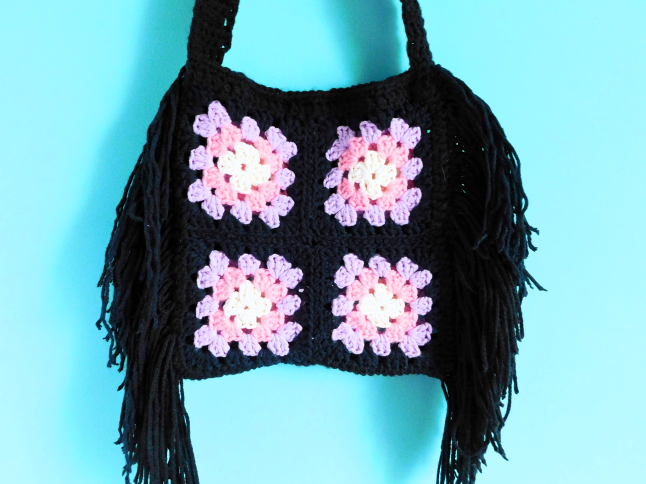 Granny Square Bag
I was never a fan of granny squares when I first started crochet because they looked complicated and boring (at least the ones I saw). However, it was a granny square bag with fringe that caught my attention on Instagram, so I crocheted my own bag! My only regret is not making it bigger. I thought that it would get bigger once I sewed everything together and add the border but it didn't grow that much. It's really sturdy and I love the colors I picked and I've already started on my second bag!
For those wondering, I got the pattern here. I made my own strap because I didn't like the size of the straps in the pattern. I'm really tempted to just make another bag but use a different size hook.
BTS plush and card
This is what the winner of my BTS Army Bomb stick giveaway won. She requested a blue fan stick so I wanted to show you guys how the globe looks in a different color. I also really loved how the card I made her came out so I had to include a photo of it too! I love crocheting cards because it's easy and I can customize them however I want. If you ever place an order in my shop I always included a special crochet card with every order. You can make your own BTS Army Bomb plush here.
Pachimari plushies
This is a sneak peek at my next crochet pattern. If you play Overwatch then you're familiar with the popular onion plush that is Pachimari. I was going to post this pattern this month but I already have two patterns going up later this month (one going up later this week!) so this pattern will most likely go up next month or I might just wait for Blogmas.
Pokemon Cyndaquil
I made this for my friend Jenny. She sent me a care package from her trip to South Korea so I wanted to thank her by making her favorite Pokemon which is Cyndaquil. I based the design a picture she sent me of a Cyndaquil without a flame. I'm very pleased with how it came out.
Pumpkin Garland
Sophie displayed a pumpkin bunting in one of her recent posts which inspired me to make one of my own. I used this pattern. This pumpkin garland was featured in my mood/dream board.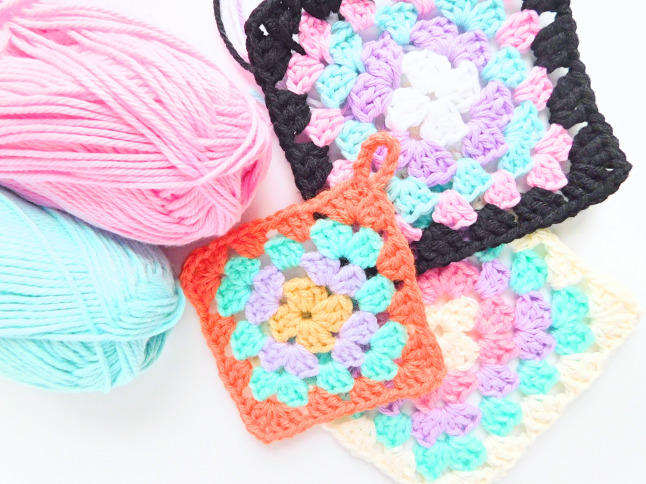 Granny Squares
Here are more granny squares I crocheted. The orange one is supposed to be autumn-inspired, it was also featured in my dream board. The black one is the start of my second granny square bag. I used an I hook this time to make the bag bigger.
What have you been making lately?
Related Posts