It's back to school season which means the stores are rolling out there stationery! The only thing that I enjoyed about school was all the cute stationery and back to school shopping was the perfect time to pick out a bunch of new stationery for the school year. I carried that stationery obsession with me into my adult life which if your an active reader you obviously know, lol. Today I'm sharing some of my recent purchases from Target. Some of these items are from their Dollar Spot section and others are from their back to school section.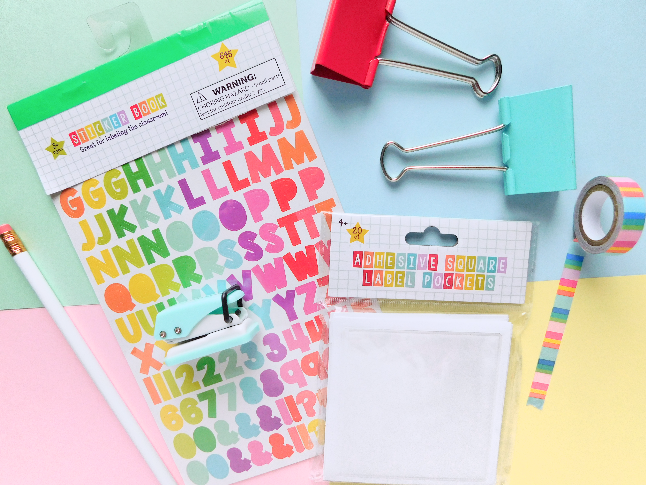 Let's start with the Target Dollar Spot section first. I bought some rainbow letter stickers because those stickers are always useful. I also bought some adhesive square label pockets, you can use these inside your planner or
travelers' notebook
. Next, are those huge clips that I'm going to use to hold my Hobonichi open when I'm decorating it. Lastly, I bought that teal hole puncher but it's wasn't in the Dollar Spot but it was a $1 so I thought I would include it.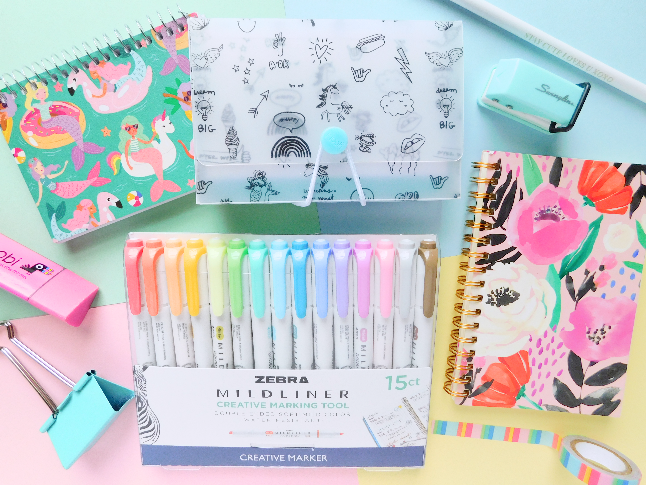 I also bought two sets of flashcards to use to help me study Korean. One is a flashcard flip notebook with mermaids on floaties and the other is a flashcard organizer with cute designs all over. I also bought a mini floral notebook that I'm going to use as my blogging notebook. I have now gone through two notebooks with tons of blogging ideas. I have no excuse to run out of ideas now! haha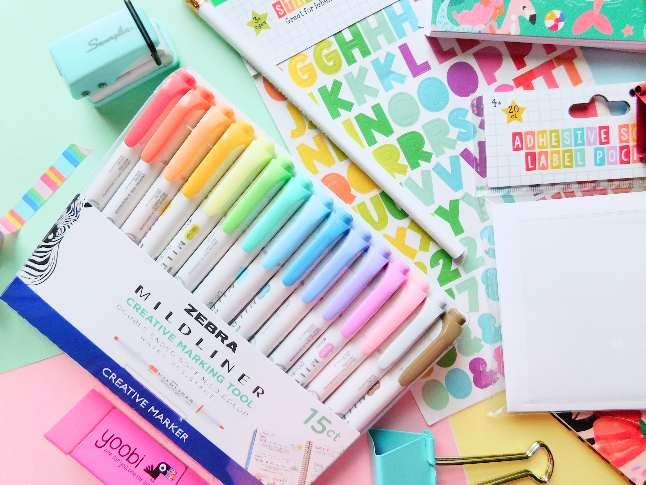 The highlight (pun intended) of my haul is the Zebra Midliners Creative Marking Tools. I saw on Instagram that these were spotted at Target. I know I already have the pastel set but this comes with 15 highlighters so I had to go out and get them because I like having a variety of colors to choose from. Luckily, I found them at Target next town over and they were the last pack too! #destiny
Related Posts