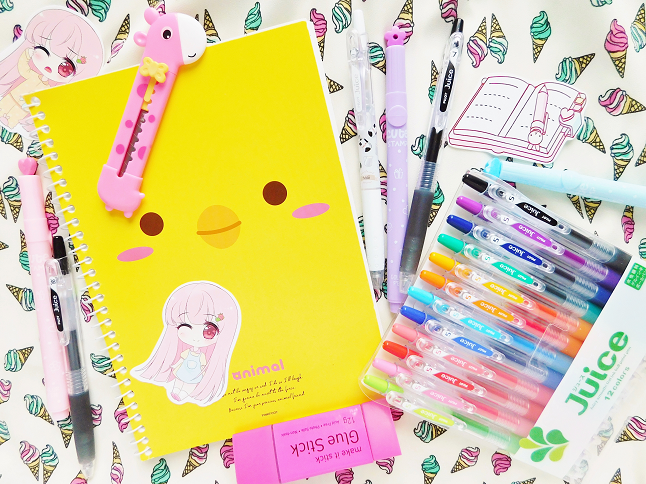 #1 I hope you all had a wonderful Christmas! We actually had a more relaxing Christmas Day then I thought. My younger sister and I went looking to see if any place were open so we could coffee but only Mcdonalds was open so we got some breakfast (thank goodness for all-day breakfast!) and caramel frappes. We watched White Chicks and Mean Girls which counts as a Christmas movie right? lol
#2 I've decided to not post this weekend because I really need a break and what better way to start 2018 then on a Monday with a fresh post?
#4 I downloaded Style Savvy: Styling Star and have been obsessed with it and playing nonstop ever since. It's such a fun game! If you like cute fashion dress up games I think you will love it.
#5 When I was looking back at choosing what blog posts to feature in
My 2017 Favorite Blog Posts
I couldn't help but feel somewhat proud of myself. I wrote 192 (including this post) this year which is insane!
#6 This year I'm not going to post my New Year's Resolutions because I'm so bad at keeping up with them! I will write them down and keep at my desk but I'm not going to publish a post because it's embarrassing to look back a year later and realize that you haven't progressed with those goals. I will still be sharing my monthly goals because I'm better at keeping up with those goals for some reason.
#7 I wish you guys a happy and safe New Year! Thank you for reading my blog this year it honestly means so much that a couple of people read my blog and even more when you guys leave comments. I've mentioned before that I've almost stopped blogging countless amount of times but every time I think about quitting someone leaves me a meaning full comment which I take as a sign from the universe that just motivates me to keep going.
This year I've met so many new blogger friends that I admire so much. Thank you, ladies, for reading my blog and communicating with me it means the world to me! It amazes me that even though we live across the globe that this one passion keeps us connected. ♥
Posts from this week