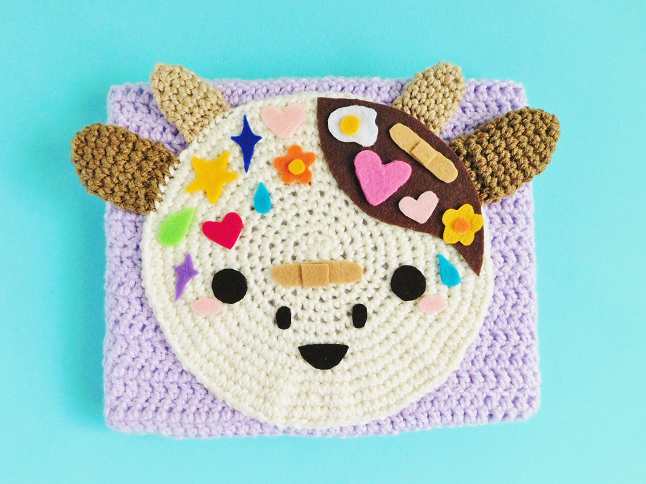 #1 Has everybody finished Stranger Things 2 yet? OMG! I have so much to say but I don't want to spoil anything for those who haven't watched it yet. I loved everything minus one thing.
#2 Finished another crochet painting! If you saw my
Instagram
story on Halloween then you may already be familiar with this piece. I wasn't sure whether or not to add more decorations because I love details but never know when enough is enough. This along with a few of my other crochet painting will be posted on
my Etsy shop
soon. So if you are interested in any of my crochet pieces make sure to follow me on
Twitter
to know when I post them up in my shop.
#3 I hate to be that person but I'm not excited for Christmas. I'm haven't been excited for Christmas in years plus Christmas music gets on my nerves.
#4 Speaking of Christmas, can you believe that Starbucks already released its holiday beverages? I mean I love an iced white peppermint mocha as much as the next person but I think it's too soon.
#5 I updated my blog playlist so if you have some free time this weekend and want some new tunes to listen to give it a listen.
#6 After watching
this video
I decided to make my own happiness journal filled with inspiration and positive quotes and things that make me happy. Let me know if you would like to see a post on it.
#7 I started watching
The Unit
. It's a music competition program that gives disband or retired K-pop idols a second chance. I've been following this show from the beginning because I'm familiar with a lot of the idols that are competing in the show from when they were in their original groups. I really hope this show does as well as Producer 101 did and gives these idols another shot like N'uest got theirs in Producer 101. Is anybody watching it?
Posts From The Week
Almost Halloween Planner Spread ♥ Blogtober
Halloween Tag ♥ Blogtober
Current Skincare Routine ♥ Autumn 2017