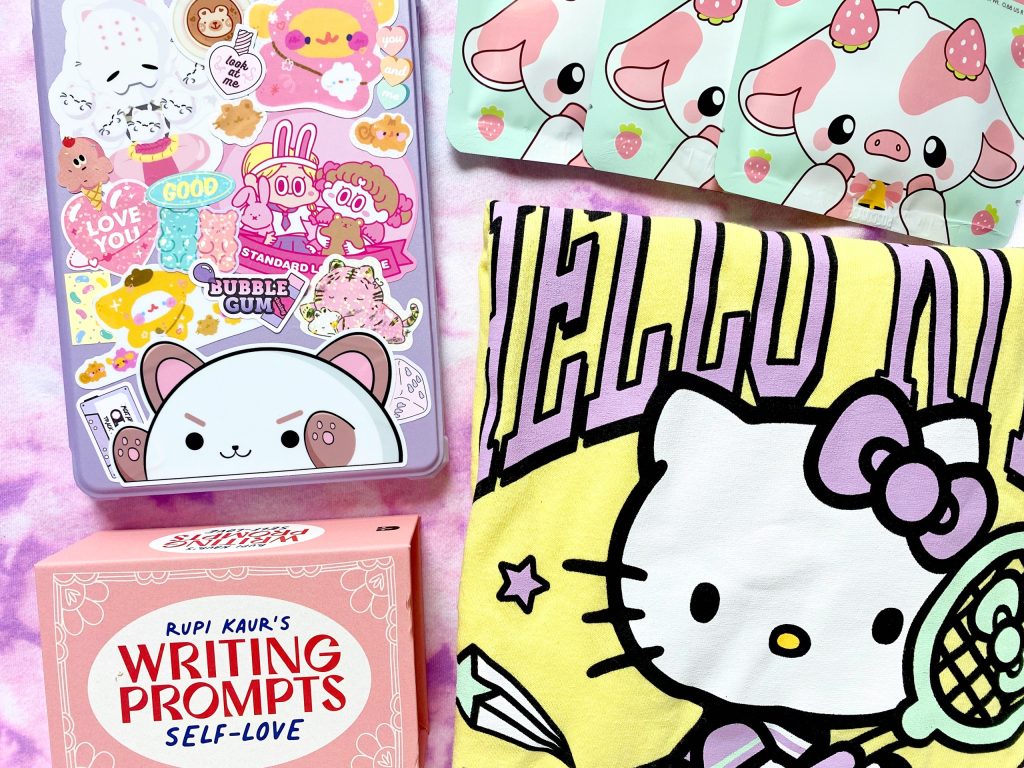 – Setting the ultimate chill mood by lighting a candle, a good novel in hand, a freshly washed blanket, and a pup in tow
– Doing a yoga video from a year ago and noticing how much your body has improved!
– My nephew singing while playing with my guitar
– Receiving books in the mail
– Grateful for Lucy and her health after a scary incident
– Lucy in her hot pink bandages looking like an 80s fitness instructor! haha
– Night stretching accompanied by a fresh incense stick
– The excitement of a new social media app, Threads (make sure to follow me on Threads)
– Eating out at my favorite revolving sushi restaurant with loved ones
– Sweet potato everything!
– A Hello Kitty strawberry tres leche birthday cake! My family knows me so well! haha
– Spending one-on-one time getting to know my new Kindle Paperwhite
– Decorating said Kindle case with a bunch of bright cute stickers!
– The smell of rosemary

What moments have felt magical to you?