This week I'll be headed to DisneyWorld so I thought it would be cute to share my collection of Mickey and Minnie Mouse headbands that I've acquired at DisneyWorld. All of the headbands are by the official DisneyWorld parks and the quality is pretty great, especially for the price of these headbands, they better be! As cute as these headbands are they can get expensive and it feels like every time I go back to Disneyworld they just raise the prices even more! I know there are a lot of small businesses that sell custom headbands for Disney but I've found those shops are just expensive but unique so if you rather support a small shop than just browse on Etsy or Instagram. Anyways, let's take a look at my collection of Disney headbands!

Minnie Mouse Sequin Ear Headband
They have a lot of these sequin Minnie Mouse ear headbands at DisneyWorld but this pastel pink drew me in because I love pastel colors! I would consider this headband to be a 'basic' headband. ?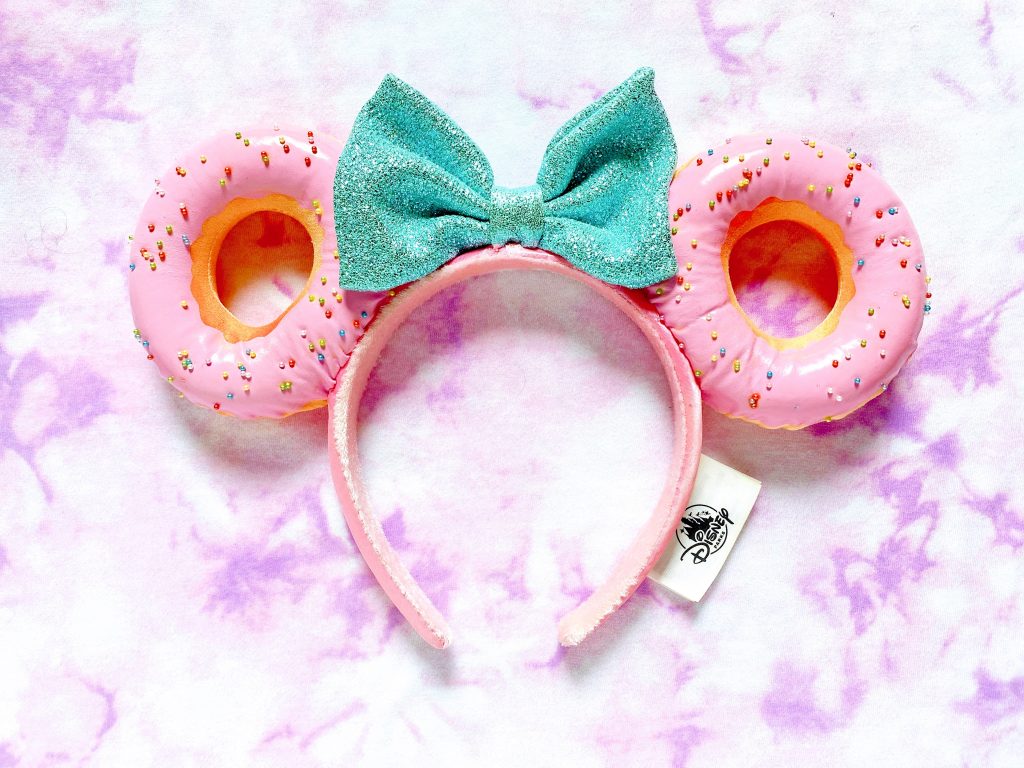 Minnie Mouse Doughnut Ear Headband
This is my favorite pair of ears that I own, in fact, my younger sister and I have matching headbands with this design. Doughnuts are one of my favorite sweets, especially pink sprinkled doughnuts! These are so cute and the teal glitter bow just goes so well with the pink on this headband. I can't wait to wear them again at DisneyWorld!

Marie Cat Ear Headband
My only special headband is this Marie ear headband that I got through a TokyoDisney seller via Instagram. Since Marie isn't as popular here in the US I knew this would never be available in the states. However, I have seen Marie headbands in the parks but they're not the exact same as mine. The quality of this headband is way better! The Marie headbands I've seen at DisneyWorld have coarse fur and the color of the bow tends to be more of a hot pink than a soft pink. But I'm glad Marie is finally getting some love in the states, maybe she'll make an appearance in a parade one day!

Mickey Mouse Pumpkin Ear Headband
My most recent pair of Mickey ears is this pumpkin headband. I picked these up on my last trip to DisneyWorld last year. We went during late Summer/early Autumn so they had just put up all the Halloween merch. I'm hoping that I get the chance to go to Disneyworld during their Halloween season one day so I can wear these!

Do you collect Mickey/Minnie ear headbands?