Last week I spent a week in Mexico. I had planned to post on the blog whilst in Mexico, however, we didn't have wifi where we were staying so I was only able to successfully publish one post with my overseas phone data but then my mobile data became too slow to load anything so I was forced to go on a blog hiatus. But now I'm back and wanted to share some pictures I took in Mexico and share what I did. We didn't do much because most of the days we visited family and just hung out with them but it was a good trip nonetheless.

The main reason me and my family went to Mexico was because my maternal grandma's birthday was on April 1st and we wanted to visit her because her health was been declining for a couple of months now. My mom has gone to Mexico twice in the past 5 months to help take care of her. So we decided to all go and visited her as a family. The last time I visited Mexico was 6 years ago and back then she was perfectly fine and doing her thing, walking to and from church and cooking her amazing food. However, now she is bedridden, needs help to do everything, and has white hair (I've never seen my Abuelita with white hair). It was extremely difficult for me to see her in this state because when I did I would just cry my eyes out. I knew she was sick but I didn't think it was this bad. My Abuelita raised me and I remember her taking care of me more than my parents so I felt guilty for not being there for her. I hope she gets better soon.
My parents were born and raised in Morelia, Michoacán Mexico. Morelia is the capital and one of the largest cities in Michoacán Mexico. I've been going here since I was a child. The cover picture is of the Acueducto de Morelia, one of the historical landmarks in Morelia. It consists of 253 arches and runs about 2km long.

On one of the days, we found this super cute restaurant called Cielito Lindo, this place was totally my aesthetic! The food was so-so, they didn't have many vegetarian options so I just had a vegetable and cheese sandwich with a side of fries and lime gelato. I would love to go again just because of the vibe of this place.

Later we went to the supermarket to buy groceries. I took these pictures of cereal shelves for so reason. Visiting grocery stores in different countries is one of my favorite things to do. Does anyone else enjoy this as well or am I just weird? ?

Side note: At this same supermarket I heard a cover in Spanish of Playing With Fire by BLACKPINK by a group of guys. ?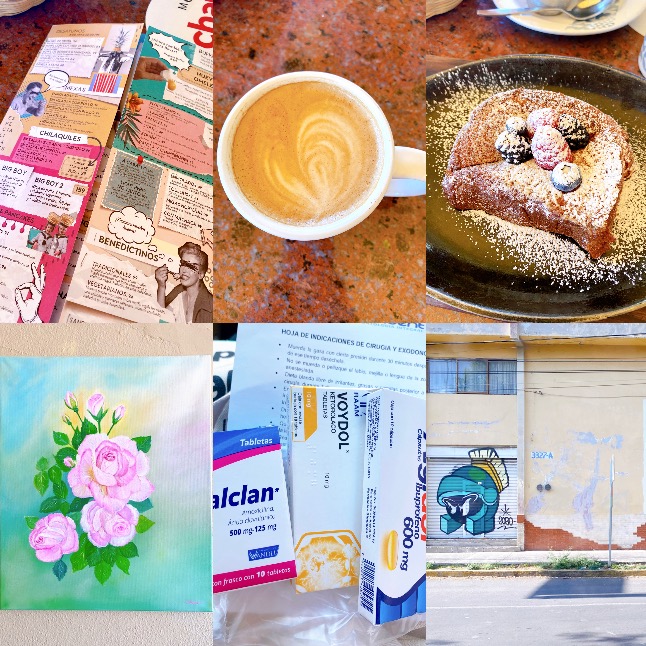 The other reason I went to Mexico was for dental work. Because getting dental work in the US is ridiculously expensive! A few months ago I got 2 of my wisdom teeth taken out and it costs more than $1.000 for only half of my wisdom teeth! No, I don't have health insurance. I still needed to get the remaining wisdom teeth on the right side of my mouth taken out so my parents told me to just get them taken out in Mexico, so I did. And to those who like to make fun of people for going to Mexico (or other countries) to get dental work done, let me just say that this wisdom teeth session hurt less, was quicker, healed quicker than the first session I got done in the US and it was a lot more affordable!

Before I went and got my wisdom teeth taken out I was told by the dentist to eat a full breakfast because I wouldn't be able to eat solid food for the rest of the day. We visited Chai a restaurant I visited last time I was in Mexico, they have amazing paninis! This time around, I got the french toast and a soy milk latte as 'my last meal' and it was delicious.

A few hours later, I got my wisdom teeth taken out and was prescribed a bunch of painkillers and lime ice cream, Yes! I was told to take lime ice cream to help soothe the pain and it really did help! With that being said, I never want to eat lime ice cream again! ?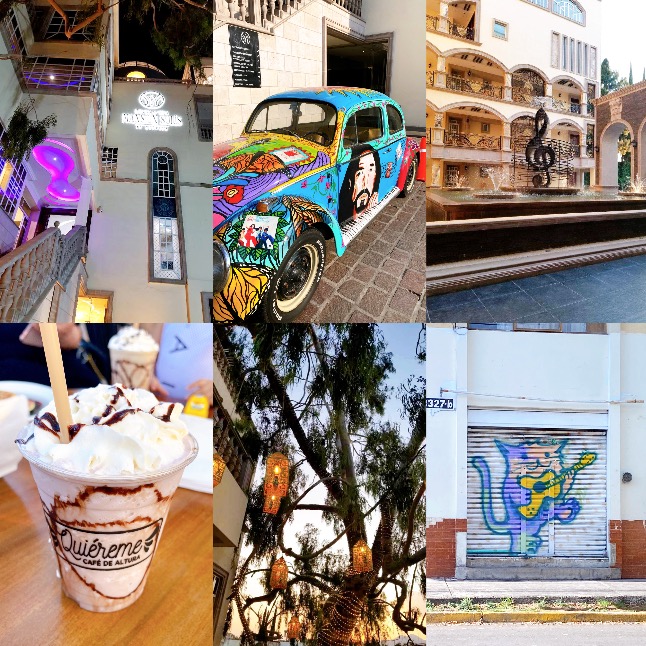 On one of the days, we went to Hotel Mansión Solís by Hotsson, a luxury hotel by Marco Antonio Solis, a popular Mexican singer-songwriter from Michoacan, Mexico. My parents are huge fans of his music so we visited the hotel and had drinks at the hotel cafe, Quiereme café. I had a taro frappe with soy milk, it was so-so. However, I'm impressed that Mexican restaurants/cafes always ask if you want specific milk in your drink. America needs to step up!
On our last day, we went to the Centro Historico de Morelia, there were apparently protests a few days before we visited so our family members kept saying to be wary of visiting this part of the city. The day we went, it was okay though. There were some police cars parked on some corners and graffiti but besides that it was alright.

Side note: Back in the day my parents got married in the Catedral de Morelia, one of the popular landmarks in Morelia, Michoacán Mexico. It's just as beautiful inside but I didn't take pictures because I think it's disrespectful to take pictures of the inside of religious spaces, especially as someone who isn't religious.

Later that day, we passed by Starbucks and I got the Day Cookies and Cream Frappuccino (with soy milk), an exclusive drink only available in Starbucks Mexico. I also enjoy seeing what exclusive food global food chains carry in different countries. ?

The only souvenir I obtained in Mexico was a mini pink dinosaur which was technically a toy from my baby nephew that I thought I broke but it was a dinosaur egg and inside there was a baby dinosaur that I have now adopted and named Pinky. ??

Posts From The Week
Week 15/52
Spring Mood Board ♥ April 2022

✨Have a wonderful week!✨