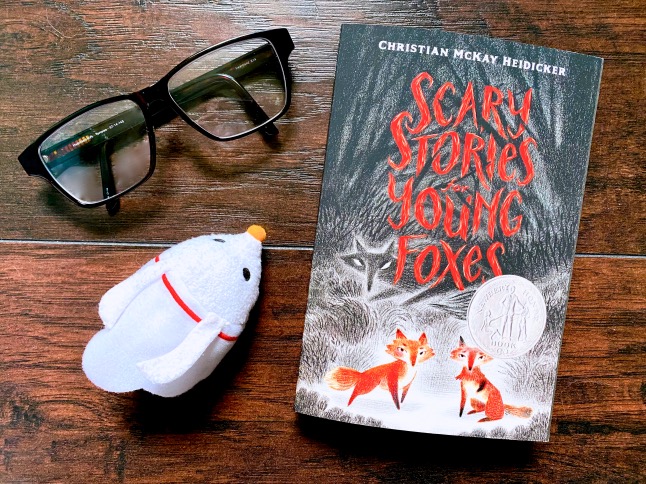 *DISCLAIMER: Links included in this post might be affiliate links. If you make a purchase with the links I provide, I may receive a small commission at no additional charge to you.

– Earlier this week I got an email saying that I was accepted to the Amazon Associates program! I signed up back in June but to be accepted, you need to sell at least 3 items using your links within 180 days of signing up so thank you if you click one of the provided links. I always disclose when I use affiliates links, it's the law, but I only share links to items when it's necessary.

– Finished Squid Game. I liked it but I agree with everyone who said that the ending wasn't the best. If you watched Squid Game would love to know your thoughts on the series.

– Currently reading: Scary Stories for Young Foxes by Christian McKay Heidicker

– My glasses were literally falling off my head so I went to the store to get them resized and they said they couldn't do much ? When I first pick this pair of glasses a few months ago I decided to pick an oversize pair of glasses because I have a big head and most glasses look strange on me. However, now I'm regretting getting them because no matter how tight I get them they'll slowly widen up again.

– 12 Fun Recipes To Make For The Rest Of October

– I made the viral rice paper Tteokbokki recipe. The rice cakes looked pretty similar but the rice paper ones were more translucent looking but the texture was pretty similar to Tteokbokki. It's worth trying if you don't have access to Tteokbokki near you. I used this recipe to make a vegan Tteokbokki and I taste pretty good.

– That Animal Crossing direct though! ??? If you haven't seen it yet, you can watch it here. I'm going to rewatch the direct later today because I was so overwhelmed with all the new content. I'll be counting down the days until Nov 5th!

Posts from the week
6 Paranormal Podcasts To Listen To During The Spooky Season
Haunted House ♥ Crochet Pattern

??? HAPPY SPOOKY SEASON! ???