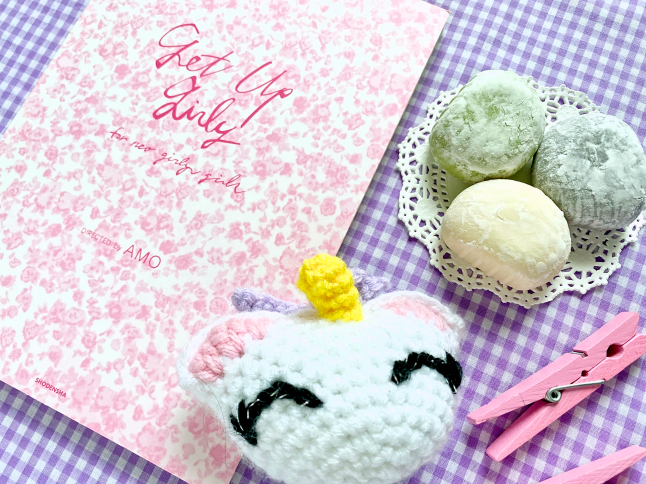 – Rekindling my love for NCT. I've been listening to nothing but their music for the past two weeks. All of their songs are bops. If you've never listened to NCT I highly recommended all their music. If you do listen to NCT, who is your favorite member?

– I FINALLY posted a TikTok! After a month of starting my TikTok page, I finally posted a video. To be honest, I couldn't understand how to use the platform! My Tiktok video is about the Colourpop X Animal Crossing collection and showing off some of the AC items I've made. I'm still not sure what I should post on my TikTok, I know I want it to be about crochet but not sure what crochet-related videos I should post.

– SHINee's BACK! Thoughts on their new single, Don't Call Me? I'm not sure if I love it or hate it. haha

– Over on my crochet Instagram account I started posing some of the granny squares I'm using to make a blanket. I had a fun idea to name the squares, this name can be inspired by the colors of the squares or whatever you like. If you haven't checked out my crochet IG go and give it a follow if you like and while you're there maybe name a granny square.

– Speaking of crochet, this weekend I'm going to focus on making more K-pop lightstick keychains. I have a list of some lightsticks that I want to make but if any of you have any lightstick requests let me know in the comments.

– I'm super excited about the Sanrio X Animal Crossing announcement! I already have all the Sanrio Amiibo cards, I bought them back when they were released for the Animal Crossing New Leaf. I can't wait to use all the Sanrio-themed items all over my island! I haven't even taken down my Christmas and Winter items! haha

– The new episode of WandaVision today! I usually wait until 8pm to watch the newest episodes of WandaVision. I'm so pumped for this week's episode after last week's reveal! Is anybody else watching WandaVision?

Posts from the week
My AM + PM Skincare Routine ♥ Winter 2021
Seven Things ♥ Week 7

Have a wonderful weekend!