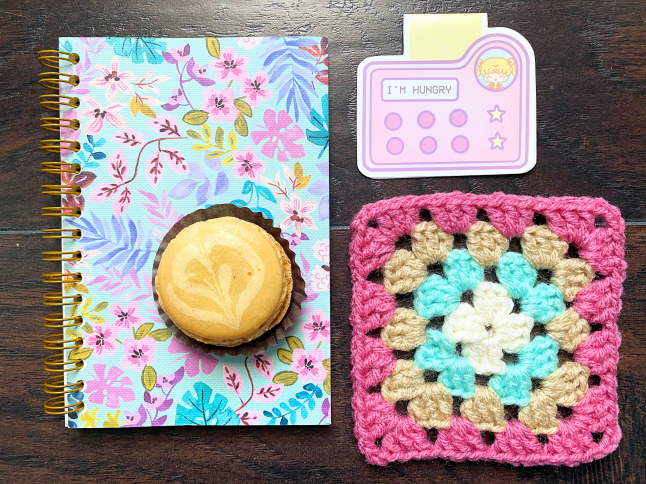 – A warm cup of lemon ginger tea, catching up on my favorite blogs, and listening to K-indie music. The best way to start off my week.

– Proud of myself for completing the 2 yoga challenges which was a goal of mine at the beginning of the year. It's crazy to think that I've almost done yoga for a year (April is my yoga anniversary). It's fascinating to see how my body changes, both internal and external.

– Going to a revolving sushi restaurant with my sister. Probably the best way to get food in this day and age. Sweet potato tempura is amazing!

– A fresh stack of colorful granny squares. Dreading the fact that I have to weave all those loose ends!

– I started diffuser talk over on my Instagram. I'm in the search for my perfect diffuser and I'm reviewing diffusers I've tried and their pros and cons (according to my preferences). Check out my IG story highlights to see reviews on two diffusers I've tried. I'm expecting a new diffuser this weekend so I'll be sharing which one I got on my IG story.

– My older sister came over and surprised me with a pack of the special edition Lady Gaga Oreos! Debating if I should open the packaging or not.

– Picked up a lovely lemon tart and some french macarons at a local French Patisserie. Scarfed everything down within a day! Probably should've bought more. haha

Posts from week
Seven Things ♥ Week 4
This January

What little thing made you smile this week?