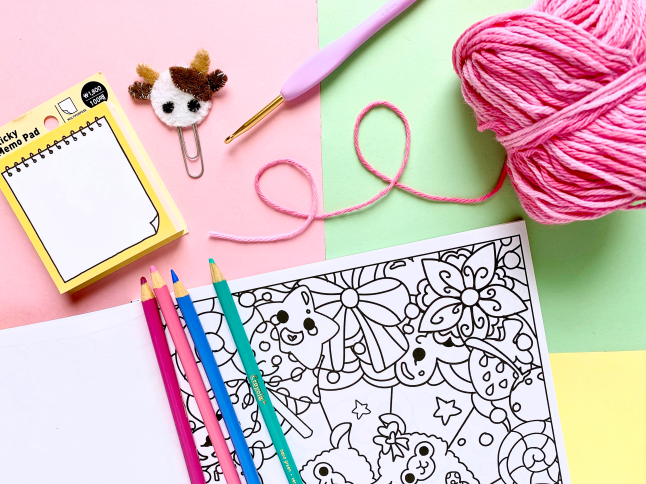 I know a majority of you are currently on self-quarantine which is why I wanted to make a list of things you could be doing during this time. If you don't know, I'm a huge introvert and spend most of my time at home and while I do get bored from time to time I always know I have something to do. You might think you have nothing to do at the moment because let me tell you, you have many many options! That's why I made a list of 50 things you can be doing right now! You don't have to go out and buy new things to do something new. Use what you already have!
– Tidy a room or your entire home.
– Read a book!
– Have a Disney, Marvel, StarWars movie marathon
– Binge-watch a television series
– Learn a new language. Start by learning the alphabet.
– Try watercoloring
– Color coloring pages. There are tons of adult coloring books out there and free printables online.
– Record a Youtube video and practice editing. You don't have to publish it just pretend you're a Youtuber for a day.
– Organize a cluttered area in your home like your desk or bookshelf, makeup vanity, bathroom cabinet, shoe shelf, closet, etc.
– Fix something broken that you haven't had time to fix.
– Clean out your closet and bagged everything that you want to donate.
– Drink a cup of water…like right now!
– Learn a basic skill like cook, bake, sew, etc.
– Go on a Youtube watching spree. Check out some of my favorite Youtube channels
here
.
at the moment.
– Do your eyebrows. There are so many Youtube tutorials out there just make sure to watch a few before you dive in. You don't want to mess up your eyebrows!
– Groom your nails. Like file, buff, and trim. The whole thing!
– Paint your nails. If you're somebody who normally pays for a manicure/pedicure but can't go to the salon at the moment why not try it yourself? Not only are you saving money but you are learning something new!
– Make a nostalgic playlist from a happier time.
– Practice origami, I mean all you need is paper!
– Groom your pet. Bathe them, cut their nails, brush their hair and/or teeth.
– Teach your pet a new trick
– Do that thing you've always wanted to do!
– Reread your favorite book
– Write a poem
– Write a letter to a friend, neighbor, family member, your past or future self.
– Do laundry
– Make a list of tasks you want to get done
– Try lettering handwriting
– Meditate for 5-10 minutes. Just sit in a secluded area, close your eyes, and practice deep breathing. I like to use
this music
when I meditate.
– Go on a walk around your neighborhood
– Clean your shoes
– Listen to an old playlist from when you were in high school. Create one if you don't have one.
– Open a TikTok account (lol)
– Cover something bland or boring with washi tape. Get crazy!
– Give your bathroom a deep clean
– Take a nap
– Call or FaceTime a friend or family member
– Learn a new instrument
– Make yourself a deep conditioning hair mask. There's so many easy natural mask online!
– Sing
– Play the indecisive game. Number 1-10 (you can add less or more numbers) and on a sheet of paper and make a list of things you want to do, movies you want to watch, recipes you want to try, whatever thing you have trouble deciding on. On another separate piece of paper write down the same numbers and cut them out and fold them in half. Put in a cup and randomly select a paper, open and that's how you win the game! haha
What are you doing during self-quarantine?