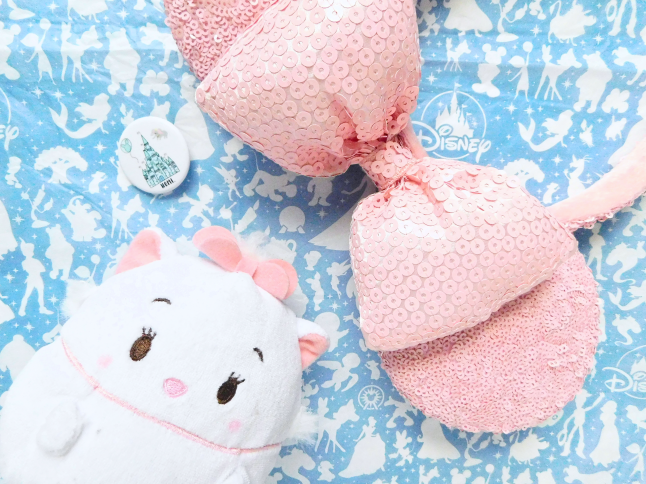 Not too long ago I discovered this Disney Question post on someone's blog (i tried searching but couldn't find the original post). I'm going to Disney World soon so I thought it would be an appropriate time to post this. Enjoy!
1. A scene in any Disney movie that you wish you could experience.
The floating lantern scene in Tangled. It looks so beautiful!
2. An unforgettable experience/moment you've had at the parks.
On my birthday, a lot of cast members said hi and I even got a free chocolate cake when I went to eat.  When it's your birthday ask for a birthday pin at the ticket counter and you can have the same experience!
3. What non-Disney song(s) reminds you of Disney and/or the parks?
There's
this song by IU
that has that theatrical Disney-like sound. I could see this song used during a firework show.
4. When was the first time you went to a Disney park?
When I was a baby we went to Disneyland but I don't remember a thing! We have a picture but I don't remember anything from that experience.
5. If you could choose any Disney character to be your friend, who would you choose?
Baymax! I want a marshmallowy friend that I can hug and that can take care of me.
6. Who are your favorite Disney princesses (or heroines)?
I'm not a huge Disney princess fan but if I had to choose some I love Rapunzel, Elsa, and Moana.
7. Name a scene or moment in a Disney movie that never fails to make you cry.
The scene from Bambi where he loses his mom and the wildfire scene at the end. The realistic scenes are always the scariest because they can actually happen.
8. What is the first Disney movie you remember seeing?
Don't really remember? Possibly Bambi, or Aristocats, or Pocahontas, or Aladdin.
9. What is your favorite Disney movie?
This one is tricky! I like Mulan because she's a badass, the songs are catchy, and are so funny! "Dishonor on your cow!" is one of my favorite lines! haha
10. Who is your favorite Disney villain?
Yzma from The Emperor's New Groove because she turns into a cute talking cat with a high pitch voice at the end. lol
11. What is your least favorite Disney movie?
Sleeping Beauty. I mean she's asleep through most of the movie!
12. What is your favorite Disney song?
At the moment it's How Far You" Go from Moana.
13. What Disney character has your personality or has your dream personality?
Marie from Aristocats. Sassy, classy, but still sweet!
14. If you could change any scene in a Disney movie, what would it be and why?
I mean Mufasa's death is probably the most heartbreaking Disney scene ever so if I could change that I could.
15. If you had to get stuck on a ride in any Disney park for more than 30 minutes, what would you want it to be?
I've been stuck on plenty of Disney World rides before but if I had to choose I would probably say the Haunted Mansion because it's dark and cool and I would like to check all the details to see if I could possibly find a real ghost which would be cool. Are you a Disney fan?