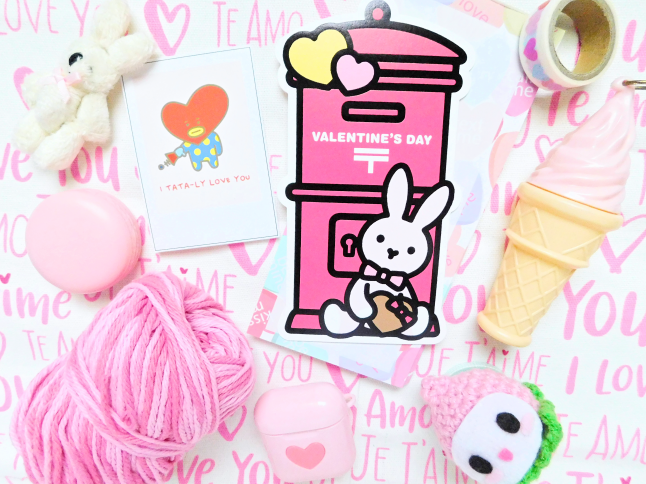 Happy Valentine's Day! Since I'm forever single I wanted to share some of the things that I've been loving for the past couple of months.
– Two new skincare products that I recently added to my routine
– Listening to old music #nostalgic
– Wearing earrings. I'm very thankful that the holes didn't close up for not wearing earrings for years!
– Lilac colored things
– Lightening my hair with highlights
– Reading before bed
– Watching videos of cows happily skipping in fields #spiritanimal
– A new iced latte recipe I recently created
– Lucy's face when she's sleeping. She smiles! It's the cutest thing!
– Listening to podcasts when I'm lonely
– That my hair is growing out. I spent a long time wondering why my hair wasn't growing but after leaving it alone it started to grow on its own. Amazing!
– Learning to love myself *plays BTS song*
– Watching K-dramas again
– Kingdom Hearts 3
– Cleaning (Thanks Marie Kondo for inspiring me!)
– Ice cream sandwiches
-Fleece-lined clothing
– Naps
– Keeping up with my Hobonichi
– Working out when I didn't want to
– Being proud of what I've accomplished so far!
– When people share their versions of my crochet patterns
– Derry Girls. Can't wait for season 2!
– Crocheting for myself
– Sakura season
– For not giving up!
What are you currently loving?
Related Posts