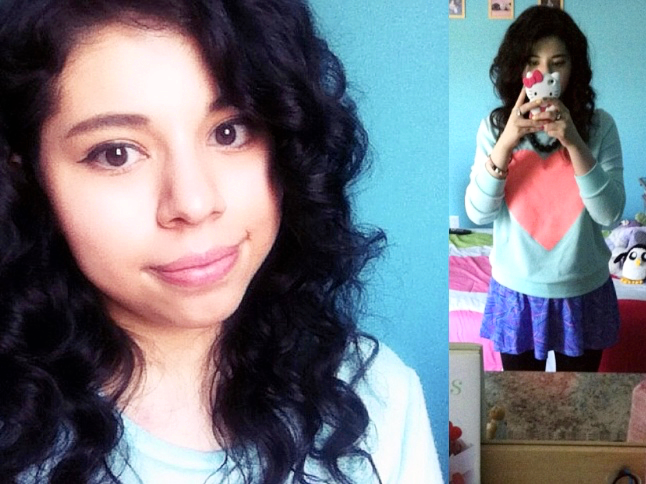 A couple of days ago Instagram reminded me of a photo that I took in 2013 of me standing in front of my mirror showing off my OOTD. This sparked many emotions but mainly that I wanted to hop into a time machine and have a one-to-one chat with my 20-year-old self, which is how old I was in those photos.
I've seen several posts like these in our blogs and have wanted to make my own but never thought I had enough "personal experience". But after looking back I realized that if I had to go back and write a letter to my past self I would probably be able to write a whole novel of helpful advice that I could give my younger self. But since I'm not much of a writer I decided to make a list of 25 things that I would tell my younger self.
1. You aren't as fat as you think.
2. Take care of your skin! It's amazing even though it can get excessively oily at times. One day you'll wish that your skin could still that much oil.
3. Be your own supporter.
4. That "stress" you always complain about is anxiety.
5. Don't stop running on the treadmill.
6. Don't lose motivation.
7. You aren't as ugly as you think.
8. Don't be so quiet. We both know how expressive you can be!
9. Keep studying Korean.
10. Blogging won't be a temporary thing.
11. Continue to sell your crochet plushies on Etsy while you're on a roll! One day you'll wish that you had even one sale or message to make a commission.
11. You will eventually get a dog. #spoileralert
12. Think before you spend.
13. Get your drivers license!
14. Find a better job!
15. Don't go to social gatherings where you aren't comfortable.
16. Don't stop reading!
17. Enjoy every vacation to the fullest.
18. Eat more vegetables!
19. Don't hold in your emotions. They will find a way out.
20. Remember that you loved K-pop before it was "trendy".
21. Be proud of your creations.
22. Take risks and chances! You will regret not taking them when you're older.
23. You are much stronger then you think.
24. Don't isolate yourself.
25. Take care of yourself. Love yourself. You are the only person who is going to be with you forever.
What advice would you give your younger self?
Related Posts