A few months ago, I found the bag that I'm obsessed with which is why I wanted to publish an updated 'what's in my bag' post. I haven't shared an updated version
in over a year
so I thought it was time for a new post.
I'm currently using this lovely lavender purse by A New Day from Target. On the side, I attached my Stella Lou plush keychain.
Soap & Glory Hand Food, Bath and Body Works PocketBac hand sanitizer, lavender rollerball, pink kitty compact and a mini fragrance (I refill this after I finish it with whatever fragrance I'm using at the moment).
Etude House Tear Drop Liner #3, Etude House Dear Darling PK003 Tint, Nivea Mint + Mineral lip balm and Vaseline Lip Therapy rosy lips.
Heart-shaped sunglasses in
my iPod cozy
. A huge pack 5 Gum peppermint. Cow coin pouch. Pink silicon kitty pouch that stores my earphones and a power bank.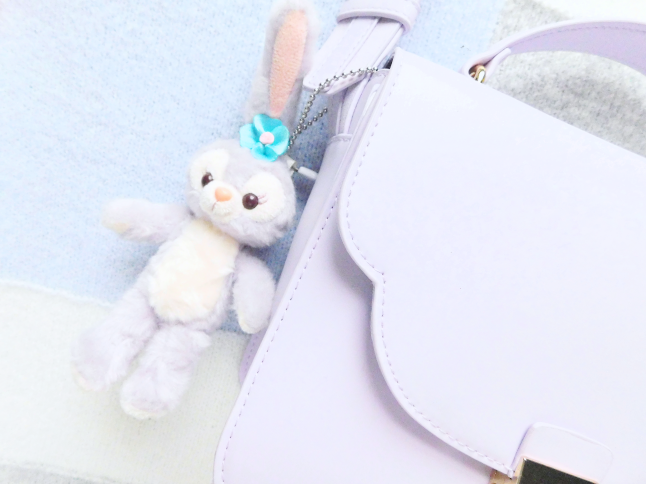 How often do you change your bag?
Related Posts