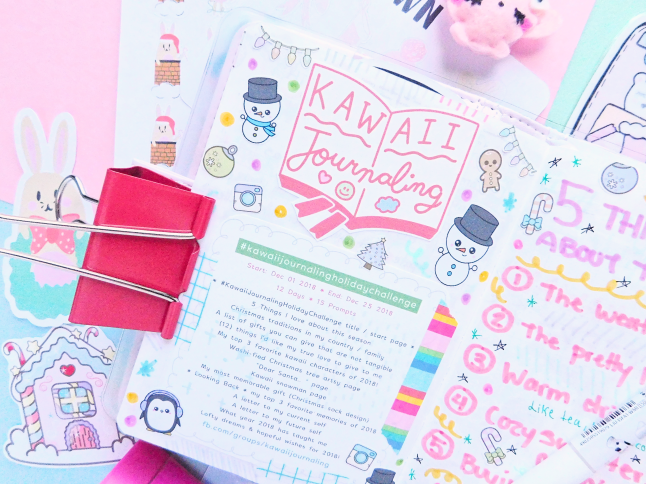 I mentioned in
my holiday bucket list
that I was participating in
Rainbowholic's kawaii journaling holiday challenge
this month. The challenge is to complete 12 of the 15 prompts in December. Today I'm sharing the first half (days 1-6) of the challenge because maybe this could inspire you in case you're doing the challenge and stump. I will post the second half when I finish the challenge.
Start page / 5 Things I love about this season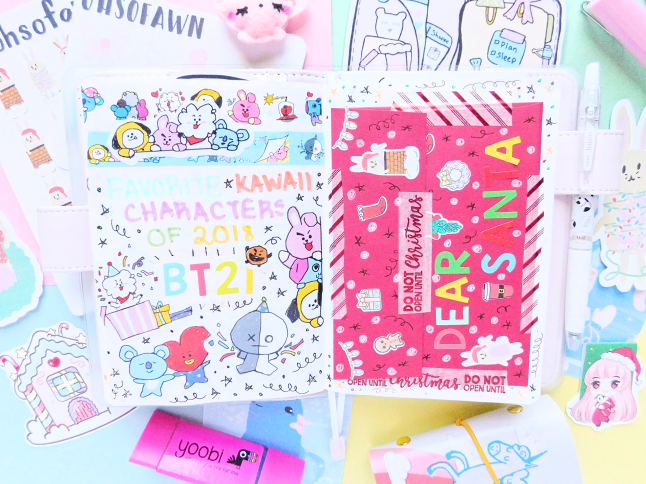 My top favorite kawaii characters of 2018 (I choose BT21 instead of my top 3) / Dear Santa page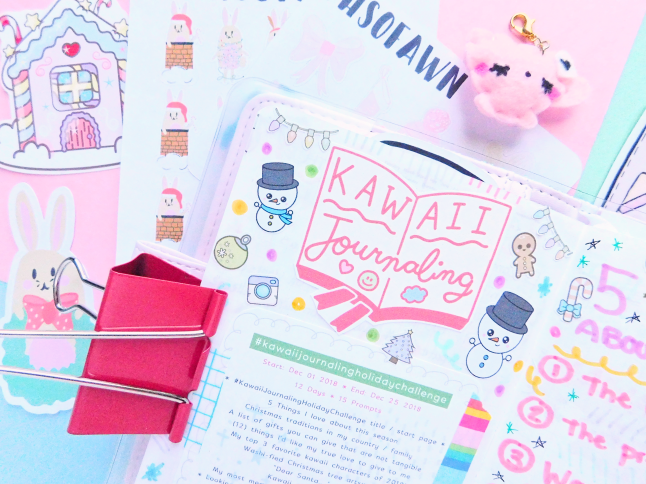 Are you participating in Rainbowholic's journaling holiday challenge?
Related Posts