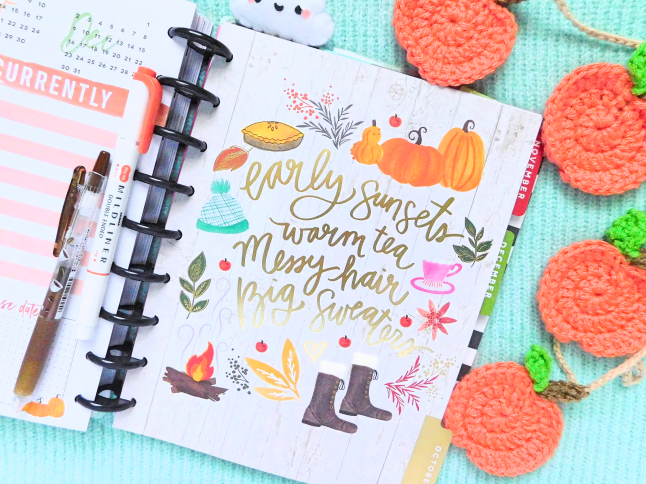 1 Painted my nails black for the first time in a long time. #emokidforlyfe
3 Mean Girl's Day
4 Snuggles from Lucy after a stressful day of work.
5 Ordered some new clothes for autumn.
6 Shopping for yarn.
8 GOT7 x Liev. So funny!
9 Getting
a care package
filled with goodies from South Korea from my friend Jenny.
10 New BT21 Halloween wallpaper. It's the little things in life. haha
12 Played some of the Overwatch Halloween Terror event.
14 Got an iced pumpkin latte and spider donut from Dunkin Donuts.
15 Baked some Halloween cookies. #halloweendiet
17 Started crocheting my first blanket.
18 Cooler weather.
19 Splatoon Halloween event!
20 Received a postcard from one of my pen pals
21 Started watching The Haunting of Hill House.
22 Getting back into using my Happy Planner. Check out my latest spread
here
.
23 It's starting to look and feel like autumn, finally!
24 Made my second granny square bag.
25 Coming home to tons of packages. #happymail
26 Pizza night!
27 Binged watched some episodes of The Chilling Adventures of Sabrina.
28 Mom back from Mexico and brought me back a sugar skull.
29 Wrote some letters to my pen pals.
31 Listening to a bunch of spooky stories on Halloween.
What was your best highlight in October?
Related Posts