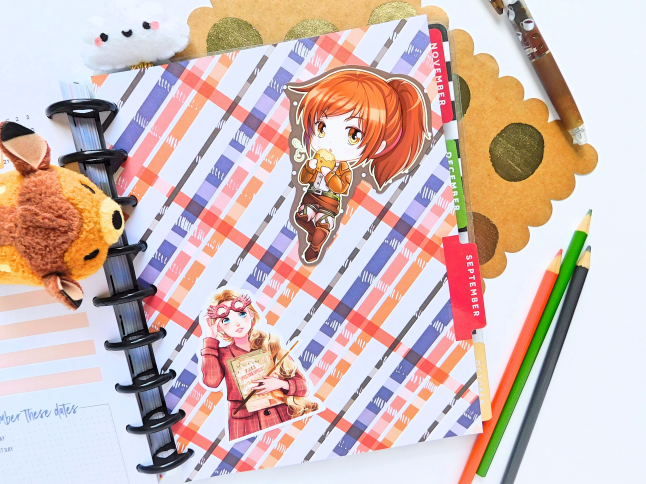 1 Buying new skeins of yarn.
2 When artists who you admire compliment your work.
3 Not working on a Monday.
4 An almond milk pumpkin spice latte and a pumpkin glazed donut.
5 The final episode(s) of Adventure Time.
7 Watched Black Panther, finally!
8 Trying a foot peel for the first time.
9 When you wash off your makeup and your skin looks good!
10 Coming home to a plethora of packages.
11 New Busan map on Overwatch. The cow on the map!!!
12 Finished Meteor Garden.
13 Cleaning and finding old notes from the past.
14 Catching up on Korean variety shows.
15 Crocheting projects for myself.
16 Made some new covers for my sticker books.
17 The new GOT7 album!
19 Seeing results after following the same workout routine for 3 months.
20 Started watching Hello My Twenties season 2 again.
21 Spending quality alone time. #introvert
22 Crocheted my first granny square!
23 My dad's birthday.
24 Tried online grocery delivery for the first time.
27 My new favorite drink from Starbuck is the iced maple pecan cold foam latte. You guys have to try it!
28 Treating myself to a new lip stain and blusher.
29 Got new wood floor installed in my room.
30 The smell of a new candle burning.
Related Posts