It's a fresh month which means it's time for another roundup of monthly favorites! These are the lifestyle and beauty products that I've been loving for the past month.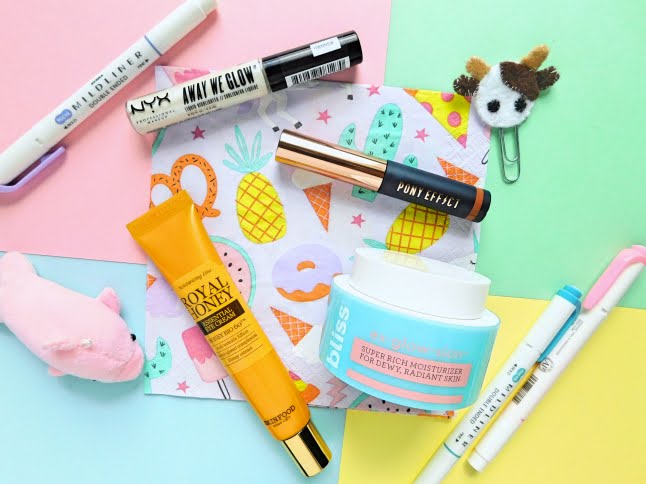 NYX Away We Glow Liquid Highlighter – Moon Glow
I bought this because it was on sale and I love illuminating products. I've been using this in the inner corner of my eyes and to create an aegyo-sal look. This doesn't contain any glitter and more glowy which is great if you're going for that natural. I haven't used this as a face highlighter yet I'm pretty sure it would look lovely.
Pony Effect Contoured Brow Color – #Natural Brown
As much as I love testing new products I'm a creature of habit and tend to use the same products over and over until I get sick of them. I've been using the Etude House Drawing Eye Brow for years and highly recommend it but I wanted to try a new product. I went with this tinted brow gel by Pony Effect, I love the brush because it gives you lots of control when applying and it makes your brows look natural. The only thing that's bothersome about this product is that when you're sweaty your eyebrows sweat, which is odd for me because I'm so used to pencils.
Skinfood Royal Honey Essential. Eye Cream
Bliss ex-glow-sion Super Rich Moisturizer
A couple months ago I was given a sample of an illuminating moisturizer that I fell in love with! However, the brand isn't cruelty-free so I've been looking for a dupe from a cruelty-free brand. Thankfully, I found this product at Target, it isn't an exact dupe but it's pretty close! I only use this moisturizer in the morning because that's when I want dewy radiant skin.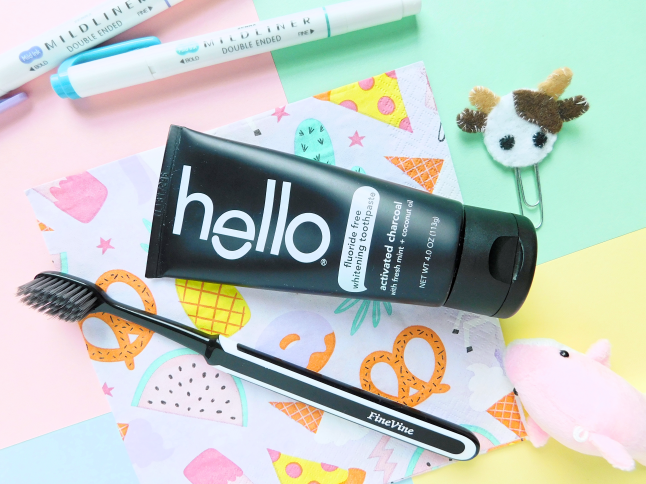 Hello Fluoride-Free Whitening Toothpaste Activated Charcoal
A few weeks ago while brushing my teeth, I smiled and noticed that my teeth looked stained (thank you coffee). I have never been the type to want super white teeth because I think that looks unnatural but I did want my teeth a couple shades whiter. I decided to try this charcoal toothpaste. After a few days, my teeth had become whiter! Make sure you use a matching charcoal toothbrush because of this toothpaste stains.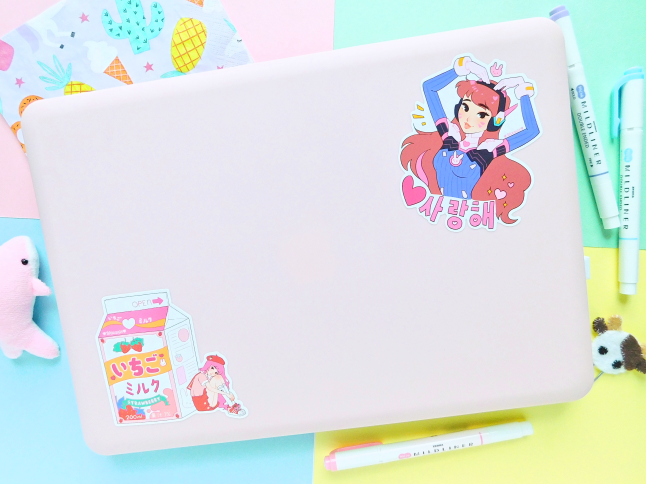 MacBook Pro
One of the highlights of August was receiving my MacBook Pro. This is my first MacBook and so far I'm really loving it! I'm still not used to the keyboard and I did have to purchase a mouse because scrolling is difficult but with more practice I know I'll get better. Probably the best part of having a MacBook is all the accessories you can get such a
keyboard cover
and a
pastel pink shell case
. The stickers are by
Vickisigh
.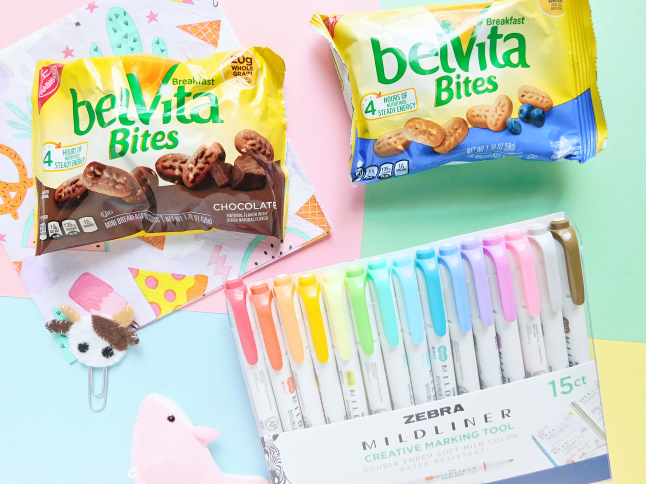 Belvita Bites – Chocolate + Blueberry
I've been obsessed with these Belvita bites for months I'm surprised I haven't mentioned them on my blog. I just found chocolate and cinnamon flavors and surprisingly I'm a fan of the chocolate even though I'm not the biggest chocoholic. haha
Zebra Midliner Creative Markin Tool
Finding the Zebra Midliners at Target was another highlight in August. I love all the new colors! By the way, I just found out they're double-ended.
What items are you currently loving?
Related Posts