It unintentionally became "school week" here on the blog, haha. Earlier this week I shared a back to school haul and now I'm sharing a school-themed crochet pattern. I didn't plan it but I'm happy that it turned out that way because I really enjoy themed weeks. Last year, I devoted a whole week to Disney!
Do you guys remember when you were in school and made those chain garlands with different colored construction paper? Well, today I'm going to show you guys how to crochet a paper chain garland. This pattern is perfect if you're new to crochet because you only need to know how to chain, slip stitch, and double crochet. If you want though you can use a single crochet instead of double crochet but add a few more rows to make the chain thicker.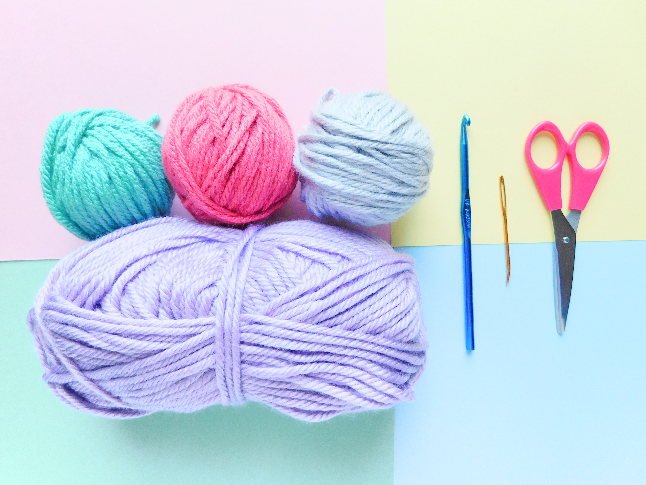 Supplies
– Bulky yarn
– I/5.50 mm crochet hook
– Scissors
– Tapestry needle
St(s) – stitch(es)
Slst – slip stitch
Dc – double crochet
(x2) – repeat __ amount of times
Chain (make 15 or more)
– Ch 25 sts, slst to first st to form a loop. Total = 25 sts
– Ch 1, dc 25 sts. (x3). Total = 25 sts
– Cut off and weave yarn strands
After you make your first chain loop you are going to continue with the second loop by chaining 25 sts. However, before you slst to the first st you are going to insert your chain around your first piece and then slst. Repeat this step after you finish each chain until you have one garland with 15 chains. Weave in all the loose yarn ends.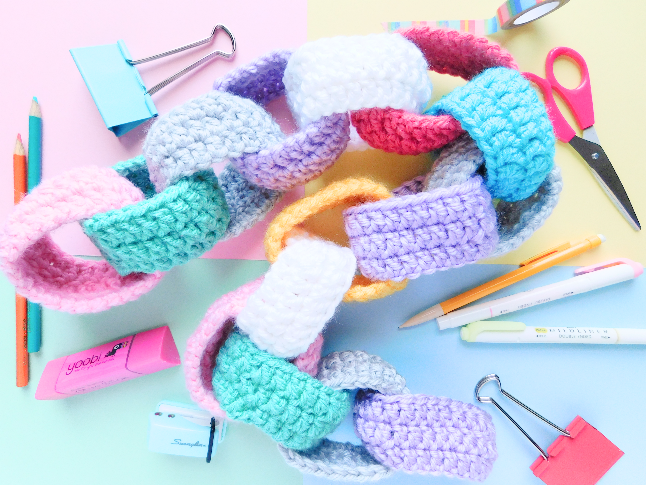 Related Posts