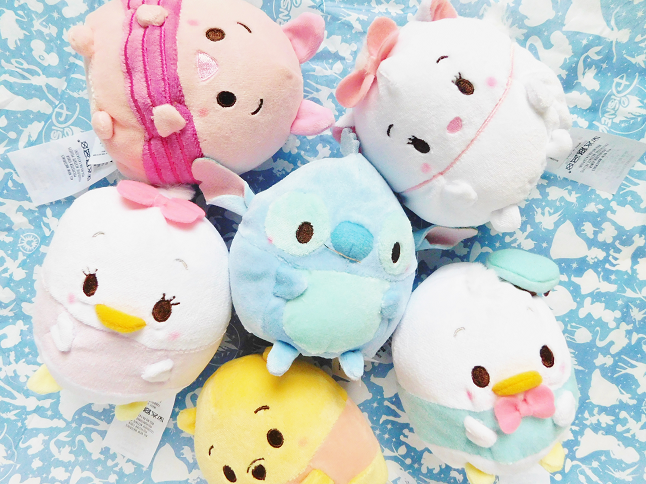 #1 Watched The Staircase and Evil Genius. I always listen to true crime podcasts but I never watch anything true crime related because its easier for me to listen and imagine that type of stuff instead of watching it because I don't want to see anything too gruesome.
#2 I just discovered the Bhooked
podcast
. It's a podcast about crochet. I've only listened to the two most recent episodes with
Storyland Amis
and
All About Ami
but I'm going to go back and hear some of the past episodes on amigurumi and pattern making. Definitely give it a listen if you are a crocheter you can learn a lot of new things.
#3 Can you believe all those Ufufy plushies cost me only $14 with shipping? Last week the Disney Store was having a buy-1-get-2-free (you read right, 2 for free!) and free shipping with all online orders so I decided to take advantage of this deal because I've been really wanting to start a Ufufy collection. They're insanely cute! Surround yourself with things that make you happy!
#4 It was another incredible week in K-pop! MOMOLAND returned
Bboom Bboom
with 2.0, DAY6 dropped an amazing mini-album, SHINee released an emotional set of songs on the third and final part of 'The Story of Light', and much more! Down below I selected my favorite tunes from the week.
MOMOLAND – BAAM
DAY6 – Shoot Me
NU'EST W – Dejavu
UNB – Black Heart
SHINee – Our Page
(SHINee fans will cry)
ELRIS – Summer Dream
#5 I'm looking forward to getting lost at Michael's Craft Store this weekend. I have a couple things I want to pick up but knowing me I'm going to getting lost in all the creative goodness. Does anybody else feel the way about craft stores?
#6 This week I'm trying out a 7-day workout plan. My body has been one of the top factors as to why I'm struggling really bad with my mental health lately so I'm going to tackle it head-on by working out more and eating healthier. I will explain more in another blog post.
#7 The fact the July starts on Sunday is freaking me out! Someone know how to stop time?
Posts from the week