It's that time of the month where I share my favorite items from the previous month. This month I have a couple of beauty products to share along with a few lifestyle items.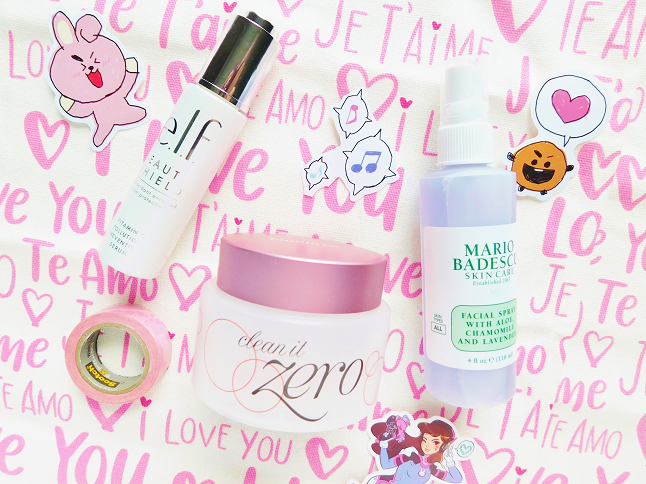 E.L.F. Beauty Shield Vitamin C Pollution Prevention Serum
After using this I woke up with baby soft skin. It felt like I was in high school again (aka the best skincare days of my life)! I've been slowly seeing clearer skin but I think it's too soon to say but I will keep using it because so far I'm loving this serum. Since it's an E.L.F. product I didn't expect it to be anything special but now I'm planning to check out more of E.L.F. skincare.
Banilla Co Clean It Zero
At first, I didn't think I was going to like this cleansing balm but it surprised me! It feels like solid coconut oil at first then when you crush it turns into oil but this stuff isn't oily but instead moisturizing. It can take off eyeliner, mascara, and Korean lip tints so you don't even have to use a makeup remover.
Mario Badescu Facial Spray with Aloe, Chamomile, and Lavender
I know I just mentioned this in
yesterday's post
but I've actually been using this facial mist for like 4-5 days. It's amazing! The scent is relaxing (as lavender should be) and refreshing. Now that it's been getting warmer where I live I will be carrying this spray in my bag for quick touchups.
Beauty Secrets Nail Polish Thinner
I own a lot of nail polishes but feel guilty if a bottle gets too gunky especially if it's a polish that I've only used a few times. That's why I bought a nail polish thinner. You add a couple of drops of this to a nail polish that isn't running smoothly and it works like a new bottle! If you have a lot of nail polishes I highly recommend having one of these in your collection.
Seche Clear Crystal Clear Base Coat
A couple months ago I featured the Seche Vite Top Coat in a monthly favorites post and since then I've bought a second bottle and the matching base coat. It's just as amazing as the top coat and cruelty-free. By the way, I just noticed that I took a picture of the topcoat instead of the base coat. lol
D.VA Prints + Sticker
Vickisigh
makes the cutest illustrations ever! I think it was back in January when she reopened her shop and I was lucky enough to score these two D.VA prints. D.VA is doing the TWICE Likey and TT hand motions (these inspired me to make the
TWICE cards
). I also bought the D.VA sticker because she's so cute!
Follow Vicki on Twitter
to know when she updates her shop next.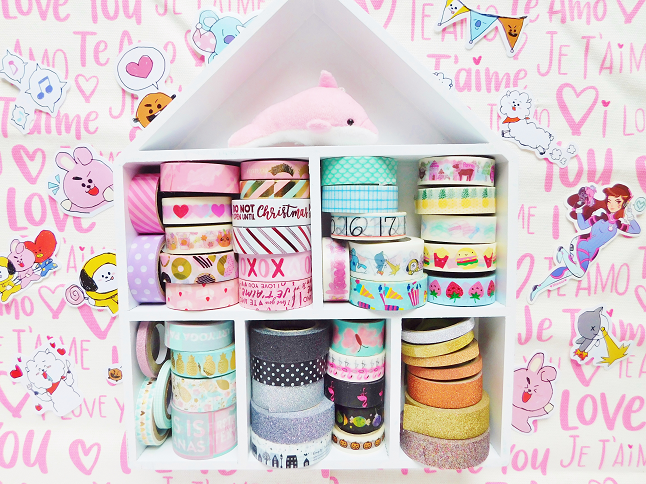 Washi Tape House
I found this house-shaped shelf at Target at the Dollar Spot for $5. I've been looking for something like this for a long time so I'm happy to finally own one. As you can tell I already filled it up! haha
BT21 Washi Tape + Stickers
I'm still loving the BT21 sticker and washi tape that I featured in my
K-pop stationery haul
. I promise to post a planner spread with them soon.
Related Posts