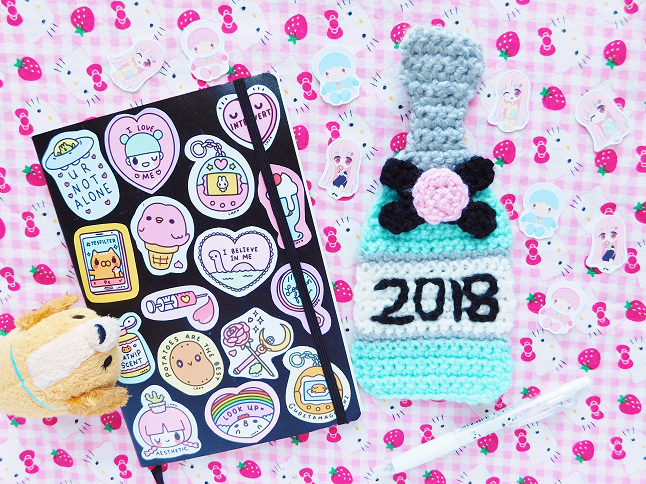 Happy 2018! Welcome to my first post of 2018! I don't know why but I think the numbers 2018 look really good together so let's make this year amazing! Like I mentioned in this post I'm not making a "2018 resolutions post" (at least I'm not sharing them) because I can never keep up with them. I am however pretty great at keeping up with my monthly goals so I'm going to continue posting my monthly goals every month.
Start Learning Korean (again)
One of my goals this year is to start learning Korean which I've been putting off for years! Michelle, you need to stop wasting your time and just start studying again!
Stick to my workout schedule
I was doing so well working out in the morning up until mid-December and then I just stopped for some reason. I'm going to make my schedule and follow it as much as possible.
Work on my flexibility
I have always been somewhat flexible but I want to get better. I want to be able to sit comfortably in a split and eventually do a middle split. The thing with flexibility is that you have to keep practicing every day if you want to progress and I haye repeating things so this will be a challenge. No pain no gain!
Save Money
Like many, I spent a lot more then I intended during Christmas so I'm going to try to cut down on the spending and save as much as money. My younger sister's birthday is this weekend so I'm going to start next week. Wish me luck!
What are some of your goals for this month?
Related Posts