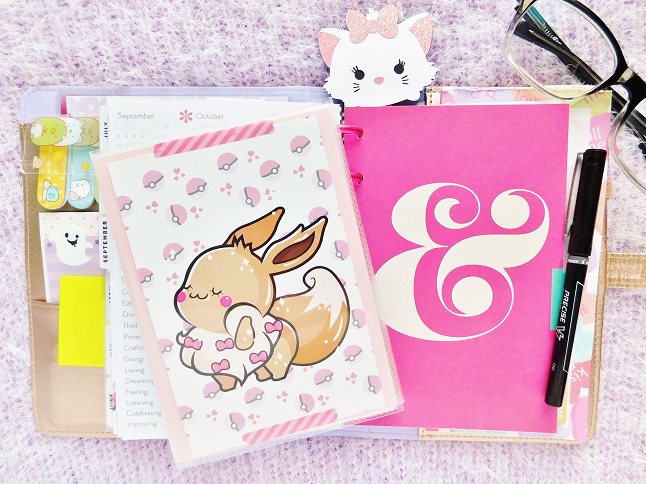 I wasn't sure whether or not I wanted to set up new goals for myself for October because I did so poorly with
my September goals
, I mean I only completed 2 goals! I decided to go ahead and make a new set of goals and learn from my mistakes. For the goals that I didn't complete in September, I will be carrying those to October.
Last Month's Goals
Start planning out Blogtober and Blogmas
I have most of my Blogtober planned but I'm still working on my Blogmas posts.
Post 2-4 times a week on Instagram
In September, I think I only posted posts so I obviously failed at this goal. I will be trying this again in October though.
Get rid of candles
Yup! I burned every candle that I wanted! Now I am ready for some autumn scented candles!
Start using my bullet journal again
Didn't even try.
Go to the doctor
Nope.
This Month's Goals
1. Spending Ban
Christmas is just a couple weeks away and I could really use some extra cash! So I am hereby putting myself on a no personal spending ban meaning I will not be buying personal items that I do not need such as cute stationery, stuffed animals and vast amounts of makeup or skincare unless I absolutely need it. A lot of people are doing this as well so let's cheer each other on!
2. Stick to my workout schedule
For the past couple of weeks, I've been working out 3-4 times a week but I want to go up to 4-5 days a week. I've done this before so I know I can do this again.
3. Post 2-4 times a week on Instagram
Like I said, I want to try this again. I already posted 3 times this week and it's only week one of October!
4. Post new items in my Etsy shop
As you guys know I've been really into crochet paintings (crochetings? crochet canvas? I'm still not sure what to call them!) so I want to post some custom listings in my Etsy shop. I'm going to be posting the
Unicorn Latte
and
Kiki's Delivery Sign
but since they will be custom listings they will each be different because I will be making them as I go. This way I don't make tons of crochet paintings with nowhere to go.
5. Start using my bullet journal again
I've been really inspired by bullet journal and Hobonichi flip throughs videos to start using it again. I know I said the same thing last month but since then I've watched more videos and I'm determined to start using it again this month.
6. Go to the doctor
I still need to go.
Related Posts