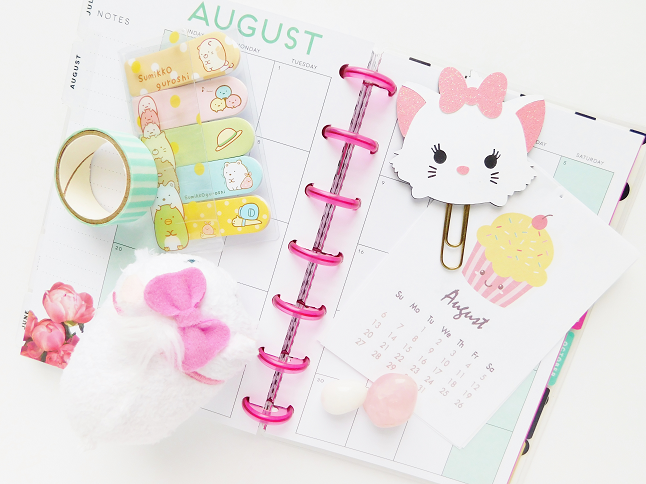 Now that all of my summer vacations are over it's time to focus on my goals again. August is always a little bit weird because it's that period between summer and autumn, pre-autumn. I honestly can't wait for autumn to arrive but I don't think I will start talking about my autumn goals until September. As for now, let's get through August first.
Blog
Comment on blogs, Twitter, and Instagram
I've been very distance lately, for a couple months to be exact. I haven't done my job as a blogger and communicated with many people. That's why I want to try to comment and connect with people online. Right now I only chat with a couple bloggers but I would like that to change.
Start making DIY projects
Like I mentioned in my previous weekly edit I want to post more DIYs and recipes. I have a list filled with projects I want to publish on here now I just need to make them happen!
Lifestyle
Buy a Nintendo Switch
My birthday was last month but I still haven't bought my birthday gift to myself, a Nintendo Switch. It's funny how this console has been out for almost a year and they still sell out asap. I'm at the point where I'm stocking websites just so I can know when the next shipments are.
Have a closet cleanse
Last month when I was packing of Mexico I noticed how much clothes I have in my closet. It's the point where I can barely fit any new purchases into my wardrobe! That's why I need to have a closet cleanse and get rid of anything that I haven't worn in months or doesn't suit my style anymore. Good quality clothing will be posted on my
Depop
.
DIY for myself
This goes along with my second goal but instead of making projects for my blog I want to DIY for myself. I have tons of DIYs saved in my Pinterest board but have yet to make any of them because I never set time aside to actually do them myself.
Related Posts
I'm Finally Back Home ♥ Weekly Edit
June 2017 Goals ♥ Blog & Lifestyle
Things That Make Me Happy ♥ Summer 2017