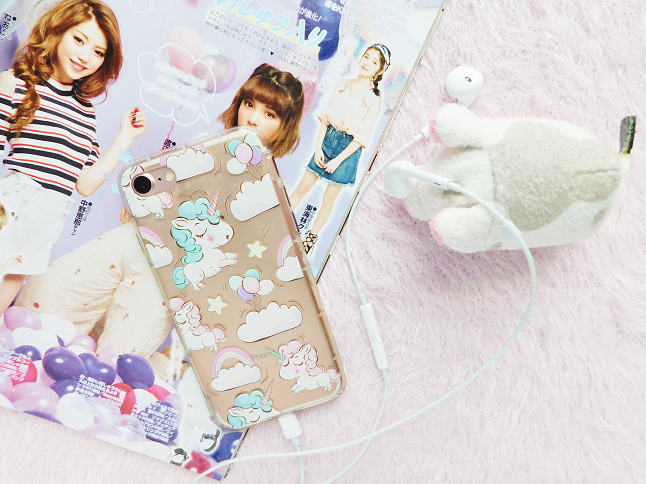 If you are an active fan of K-pop (like me) then you know how much music comes out in a month that's why I make monthly K-pop playlists of my favorite songs that were released from that month. I originally wanted to post this in June because that would've been halfway through the year but I forgot! Better late then never right? Here are my top 15 favorite songs from 2017 so far, in no particular order.
1.
Dreamcatcher – Chase Me
This is a new group that debuted this year. I love how different Dreamcatcher is from other girl groups out there. They have that metal/rock J-pop sound but they're a K-pop group. I hope they don't change their concept in order to become more trendy because I love their creepy concept. Btw they are coming out with a new song soon!
2. BTS – Not Today
Even if you aren't a K-pop fan I'm pretty sure you have heard of BTS so I won't say much about this song. This is my go-to song when I just can't deal.
3. Zion T – Complex (Ft. G-Dragon)
4. CLC – Hobgoblin
Since Hyuna helped produced this song I like to think of this as the song 4Minute would've promoted if they haven't disbanded. With that said, I hope CLC continues to make songs like this because I really loved this song!
5. KARD – Don't Recall
KARD is a coed group that recently debuted. Don't Recall is one of their pre-debut songs. Today this day I can't get out of my head! At first, I wasn't a fan of EDM in K-pop but this song changed my mind.
6. DAY6 – How Can I Say
DAY6 has been releasing 2 songs every month since the beginning of the year and all of them are amazing! I have yet to find a song of theirs that I not love.
7. Code Kunst – Stronger (Ft. Loco + Mino)
9. Highlight – Plz Don't Be Sad
After everything that B2ST went through with starting a new company and rebranding themselves this is the perfect single to start out as Highlight. They remind their fans that they're alright and that they should keep smiling instead of feeling sad.
10. Hyukoh – Wanli
11. Jong Up – Try My Luck
Such a sexy-sounding song by one of the sexiest members of BAP.
My favorite song by Black Pink! I'm not a huge fan of Blank Pink but this song is so catchy!
14. ZICO – Artist
My latest ear-worn is this song by ZICO. His whole album is amazing but what I love about Artist is the music video! It's colorful and so much fun!
15. EXO – Ko Ko Bop