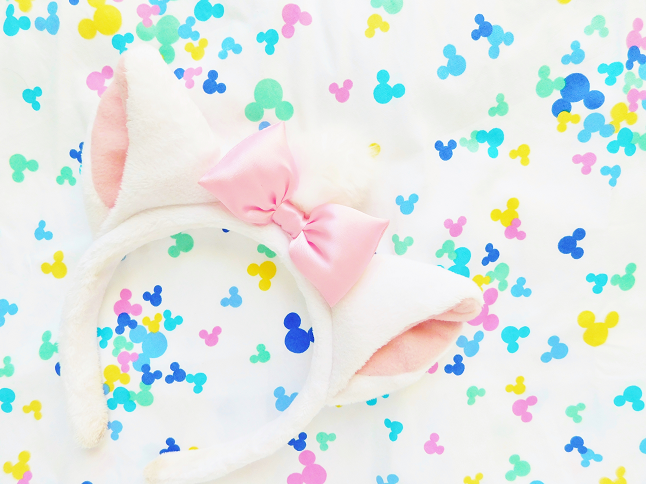 If you read my last post then you know that my parents said we were going to Disney World for a couple days but I wasn't too thrilled because they hadn't booked anything but guess what? Last night my parents booked a condo so we are actually going to Walt Disney World! Ahhh! I am so excited that I've decided to kick off my summer series post with a Disney week! That means all of this week's posts will all be Disney themed!
The last time we went to Disney World it was right before they open the new Disney Springs and they had just opened the Seven Dwarfs Mine Train, so it's been a few years. I have so many things on my checklist that I want to get done and today I am sharing 5 things I want to accomplish while in Walt Disney World.
1. Enjoy the Disney Atmosphere
I haven't been to Disney in a couple years so just being there and enjoying all the characters, scenery, shows, parades, fireworks, Mickey ears and of course, Cinderella's Castle will be enjoyable. I cannot to finally wear all my Tokyo Disney merch I have!
2. Ride the Seven Dwarfs Mine Train
The Seven Dwarfs Mine Train had just opened the last time we visited the Magic Kingdom so the line was huge, to begin with, but then they closed the rise because they kept having technical issues so we never got a chance to ride it. Hopefully, we get a chance to ride it on our trip this time around.
3. Buy Tons Of Disney Merchandise
From Tsum Tsums to Disney mugs I a list of specific items I want to buy whilst at Disney World. Last time I was at Disney they barely had any Tsum Tsums but now that many collections have released I plan on going Tsum Tsum crazy! I am also on the lookout for a bag of Micky's Coffee that I saw someone post on Instagram (the packaging is so cute!). There are also a few mugs I want to get the Alice and Wonderland teacup and a Baymax mug.
4. Eat Lots of Disney Treats
The meals at Disney are pretty expensive for a small serving you need snacks to keep you fueled. I literally have a list of Disney treats I want to try like the Dole Whip and the Cheshire Cat Tail! Fun fact: I'm scared of the Cheshire Cat (the cartoon version.
5. Check out Disney Springs
Last time when we were at Downtown Disney (I will get used to calling it Disney Springs) most of the area was closed down for renovation so we haven't seen any of the new additions. I've seen a few pictures and videos online of what it looks like now and it looks huge! I'm most excited to visit theSephorae, Sprinkles and the vegan bakery (I'm such a foodies, lol).
Related Posts
Tsum Tsum Haul ♥ Aristocats, A Bugs Life & Chicago Set
Tsum Tsum Collection ♥ Updated
The Tsum Tsum TAG