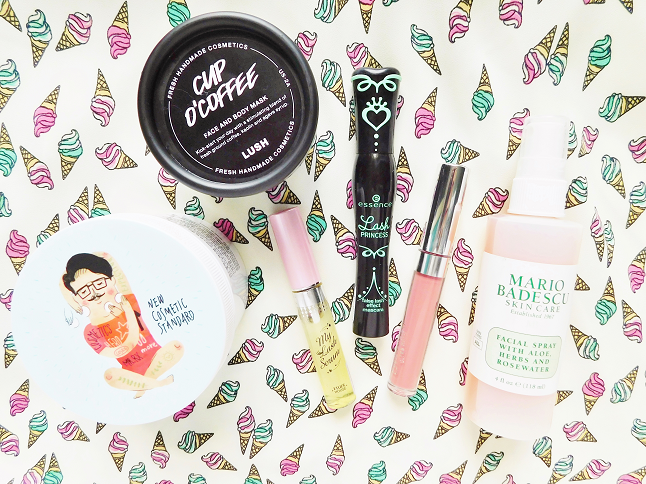 After taking a month-long break I am finally back with another monthly favorite's post! I did share a couple favorites in
this post
but I didn't talk about my favorite beauty products. Half of my favorites may be familiar because they were featured in my
cruelty-free haul
the other half are products I don't think I've talked about. Anyways, let's begin!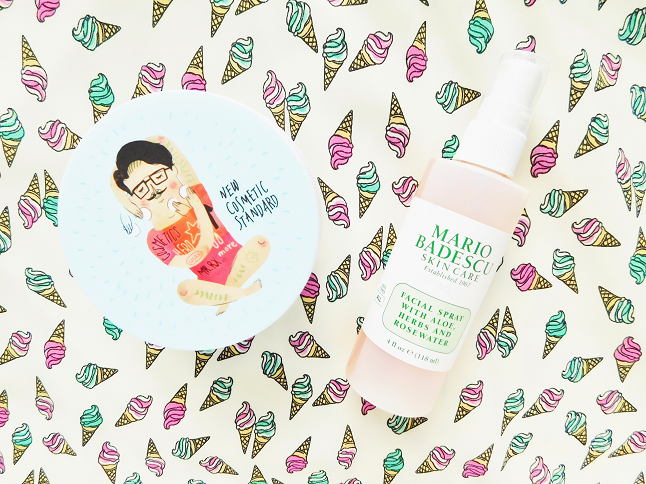 COSRX One Step Moisture Up Pads
As you guys know I love the
COSRX One Step Pimple Pads
so I decided to try out the new Moisture Up Pads to see if they are just as good as the original ones. The Moisture Up Pads were designed for those with dry skin so if the original COSRX pads were drying for you then these are your answer! I actually love these more than the original pimple pads because theses leave your skin moisturized after you use them, unlike the other ones. They also smell like Fruity Pebbles!
Mario Badescu Skin Care Facial Spray With Aloe, Herbs, And Rosewater
This is either my 2-3 time using the Mario Badescu Facial Spray. I really only use this during the day when my skin is looking dull and needs a refreshment. If you are looking for a good quality facial mist that's affordable then I recommend this one.
LUSH Cup O' Coffee Face And Body Mask
Don't be fooled by the name because this really isn't a mask it's more of a mask and scrubs in one! When you apply this you can feel the coffee grounds in the mask exfoliate your skin. So you basically exfoliate, mask and exfoliate again as you wash off, revealing radiant smooth soft skin! The only thing I am not crazy about is the scent. It doesn't really smell like coffee.
Etude House My Lash Serum
One thing you don't know about me is that my eyelashes fall out so easily. Every time I wash my face I lose a few. So I decided to invest in a lash serum. I started using this exactly on April 1st and continued to use it every night in April. I have seen a noticeable difference.
ColourPop Ultra Matte Lip in Solow
Last Autumn when I was obsessed with ColourPop I stocked up on a couple lip products one of them being Solow. It's a gorgeous flamingo pink color that is perfect for Spring and Summer.
Essence Lash Princess False Lash Effect Mascara
This mascara is amazing! It lengthens and flares out my lashes beautifully without smudging or flaking. Hands down the best cruelty-free mascara I've used so far!
Related Posts