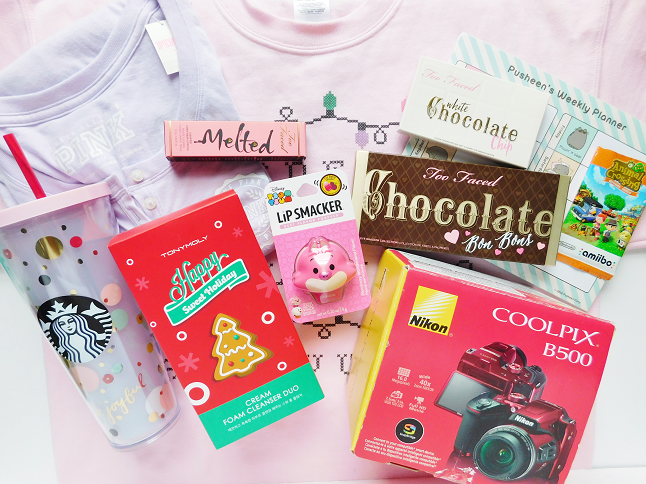 Welcome to the day after Christmas. How was your Christmas? Did you get everything you asked for? Well, today I am sharing what I got for Christmas this year. I was very satisfied with everything that I received from my family. My favorite present hands down are the new camera that my parents bought me!
As I mentioned in this post
I wasn't expecting a camera from them so it was a huge surprise! I actually used it today to take these photos (minus the one showing the camera) so let me know what you think of the quality of the pictures in this post.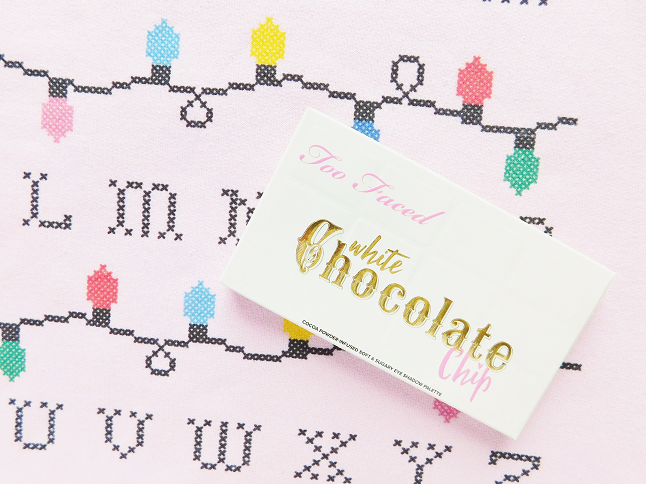 Starting with what I got myself for Christmas (Yes, I wrapped it and put it under the tree and everything! lol). I bought myself the Too Faced White Chocolate Chip Palette back when it was released. I actually got my younger sister the other chocolate chip palette so I didn't want to open mine and use it before she got hers. I also bought myself that Stranger Things sweater that I've been using as a Christmas sweater and a background. It's an oversized sweater that has a warm fleece-like material on the inside so it keeps me nice and warm.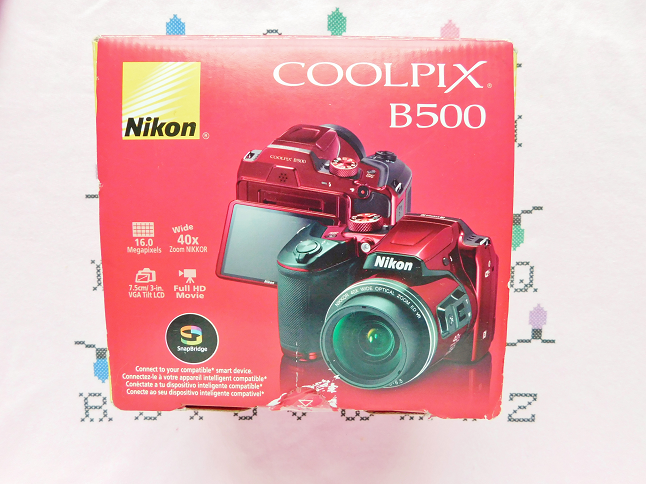 Now onto my favorite gift, the camera! My parents both bought me this Nikon Coolpix B500. I know it's not as fancy as other bloggers camera but it's 1000% better then the camera I was previously using so I'm incredibly satisfied with this camera.

My mom also gave me that lilac-colored Pink sleep shirt. It's cute, comfy and in my favorite color! My younger sister got me the Too Faced Bon Bon Palette. I've wanted the Bon Bon palette for a long time and I finally have it! Sorry, I forgot to take pictures of the palette!

My older sister got me a lot of amazing gifts. Starting with a cute Pusheen Weekly Planner, it's bigger then I thought it would be which is great because I can write a lot in each box. She also got me a Too Faced Melted Lipstick in Melted Frosting and a Cheshire Tsum Tsum Lip Smacker, which is an inside joke because I'm terrified of the Original Alice and Wonderland Cheshire Cat. Another gift she got me was that pastel-colored Starbucks Venti-size tumbler so now I can drink more COFFEE!

My older sister also included a pack of the new Animal Crossing Welcome Amiibo Cards! I haven't collected any of the cards in this series yet so I'm happy she helped me start it.
These are the last gifts my older sister got me. A Tony Moly Sweet Holiday Cream Foam Cleanser with a matching sheet mask and a cute "Boba-saur" key chain with a Mimikyu sticker on the other side! The rest are candy that was hidden in my Christmas stocking (some missing because I might have eaten some yesterday).
What did you get for Christmas?