Happy Halloween! If you have no plans today or if you tired from the events over the weekend. I crafted the ultimate Halloween guide that you can read and listen to. I also included a nail of the day in this post because why not? I haven't posted a NOTD in forever and honestly I've missed them, maybe they will become more frequent for now on.
Here are close-ups of my Halloween nail art. I was inspired by a picture that I saw online. I loved all the colors in the design so I attempted to recreate it on my nails. I know it's kind of sloppy but it was kind of a last-minute decision. I used an old black nail art pen to draw some of the designs but for some reason when they dried some of the polish cracked causing my designs to look messy. Overall, I'm pleased with the outcome. The pumpkin is my favorite!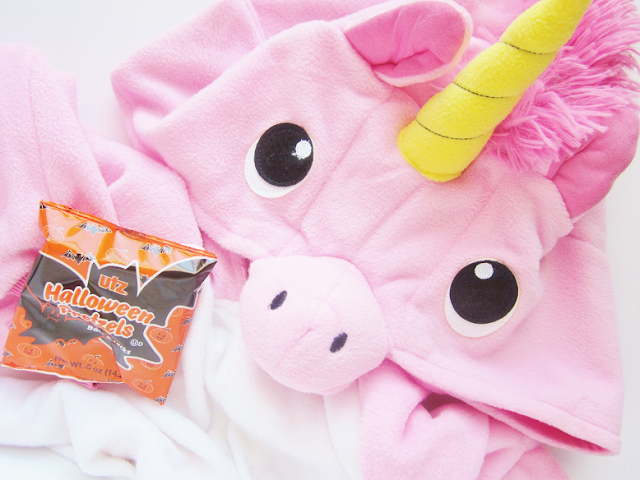 I'm going to try to wear my pink unicorn kigurumi tonight. But it's been surprisingly toasty lately hopefully it will cool down enough to wear it. My younger sister and I plan on watching Halloween specials and movies all night as we eat junk food (I'm making veggie mummy dogs!).
For Halloween, I was going to dress Lucy up as Stitch but the costume fits the kind of too snug on her. Thankfully, my sister bought her a backup costume which fits her, she's now going to be a panda. I also bought some treats to hand out to the pups that will be accompanying their kids tonight while trick-or-treating. Hopefully, there will be some dogs out so I can give them these treats.
Down below I posted my official 2016 Halloween playlist. It includes all of my favorite "Halloween" K-pop and-pop songs These songs remind of Halloween because of the title of the song or the music video. I also made a
Youtube playlist
so you guys can watch all the videos. Some songs are missing from the Spotify playlist because I couldn't find them (apparently JYP hates Spotify). Anyways, enjoy the songs and let me know which is your favorite song and/or video.
What are you doing on Halloween?