At the beginning of the month, I went out and bought a new planner for the new year. There are various types of planners out there but I choose
The Happy Planner
because it's similar to the Erin Condren but much more affordable. I've been using the Happy Planner for a few weeks now so I thought it would be appropriate to share my first impressions on this planner. Let me know if you would like to see a full review and planner spreads in the future!
I originally bought
the gold polka dot planner
but I bought the
set of planner covers
and changed my cover to this floral wooden cover. What I love about the Happy Planner is that you can personalize it however you want! They sell many accessories online and in stores such as calendar extensions, pocket folders, planner covers, etc.
Monthly calendar overview
Weekly calendar overview
Before you flip to the monthly calendar you have this sheet where you can jot down special events, birthdays, important dates and other goals.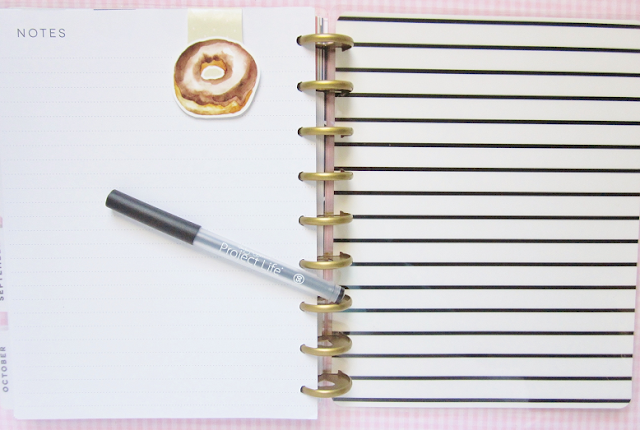 Another thing I love about this planner is that it doesn't waste paper. It only has one sheet of paper as part of the notes section, for the whole planner! I never use the notes section so I'm perfectly fine with this instead of having a planner with tons of blank sheets.
Speaking of paper, let's talk about the paper in this planner! The paper in the planner is thicker than your average planner paper. Because of the thick paper, it doesn't rip easily and most inky pens don't bleed through to the other side!
This is what the
center disks
look like. They're hearts, isn't that cute! You can buy different colors and different sizes too! You can easily pull out sheets of paper through these disks without ruining the pieces of paper.
What planner do you use?