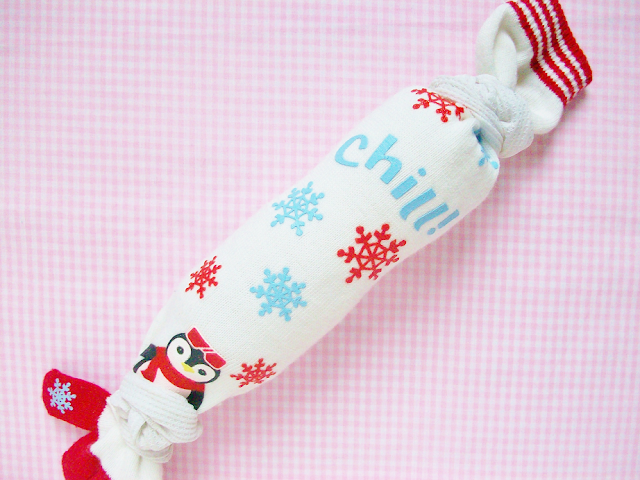 On the fourth day of Christmas, I made this for you, a dog toy! Yes, this DIY is dedicated to our fluffy ones! What I love about this DIY is that it's made for recyclable material and super easy! All you need is two supplies and a few minutes of your life! This is probably the easiest DIY you will ever see!
You will need
– One sock (the longer the better)
– Empty water bottle
Insert the empty water bottle in the sock and place it in the middle. Next tie the two ends of the sock. Make a tight knot, I recommend double knotting if your dog is a biter! That's pretty much it!
Disclaimer: For the purpose of this blog post I used a Christmas sock and since it wasn't too long I had to tie the ends with hair ties. I would never give this to my dog because she would take off the hair ties and play with those instead of the actual toy. Plus, she would eventually get to the water bottle and that wouldn't be pretty. This is why I recommend you use a longer sock.
Do you have a pet?