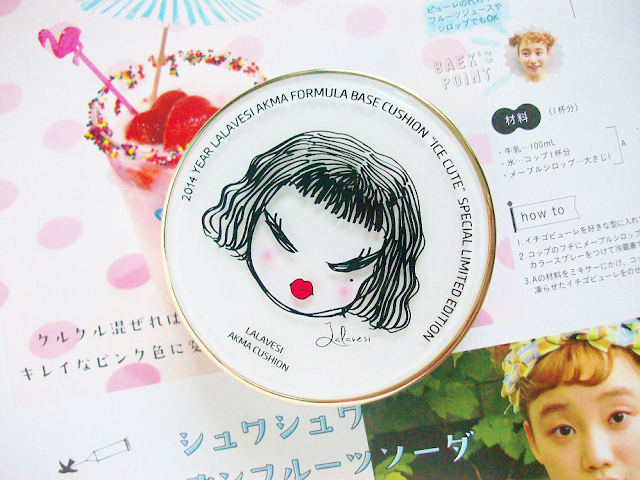 Today I am going to be reviewing the Lalavesi Akma Formula Base Cushion Ice Cute Special Limited Edition. Lalavesi cushions are very popular Korea however they rarely get talked for some reason, probably because they're extremely hard to find overseas! I tried to find reviews from other bloggers on this cushion but could only find some on Naver (a Korean search engine) but they were only in Korean, which I can't fluently yet. So, this review is going out to the few of you who will find this review.
The Lalavesi Akma F/W Cushion comes in 3 formulas, S/S which is suitable for the spring/summer, F/W which is for fall/winter and S/F which is their summer/fall formula. I originally wanted to buy the S/F because it came in a cute pink case but I picked the wrong cushion but decided to stick with it. Lalavesi offers three shades available Y1, Y2 and Y6 (but I've only seen Y2 and Y6 being sold online).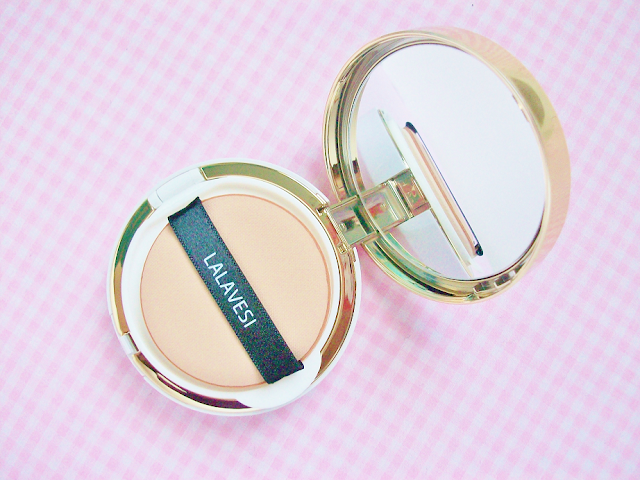 Product description
"Made from New Zealand honey! Moisturizing, 24-hour coverage, nourishing, whitening, improves wrinkles and contains SPF 47 PA++."
Pros
– Matches my skin tone perfectly
– Cute good quality packaging
– Dewy finish
– Hydrating
– Affordable
– Light to medium coverage
– Doesn't get oily or greasy
– Lasts all-day
– SPF 47 PA++
– Convenient for touch-ups
Cons
– Hard to find
– Come in a few shades
– Doesn't cover up blemishes or spots too well
– Not whitening
– Messy
– Hard to open
My experience2
First off, the case is really adorable, you can tell from the pictures above that it's good quality. The formula of this product is also amazing! It's moisturizing, hydrating, contains SPF 47 PA++ and the coverage is pretty great too (but it doesn't cover up all blemishes that well). It also matches my skin tone perfectly! When I first opened up the seal and saw the shade I thought it would be too dark for me but when I applied it onto my face I noticed that it matched my skin tone almost exactly! The finish is dewy and lasts all day without getting greasy/oily and it doesn't cake up either.
Some complaints, first off the packaging where the product gets really messy! You can see from in the picture above (that was the first time I opened the seal). Thankfully, the separates the mess from the puff but it can also be hard to open at times, which is also a downside. This product claims to whiten/brighten your face but I didn't really notice any whitening. Most Korean bb/cc/cushions usually whiten but oddly this cushion didn't, not anything noticeable anyways. Other downsides include, hard to find (but I found a place that sells this cushion for an affordable price) and that it only comes in a few shades, but that's just an overall cushion problem.
Would I recommend this product?
Yes! So far it's my favorite air cushion I've tried!
You can buy the Lalavesi Akma F.W Cushion Ice Cute Edition here
What's your favorite cushion?