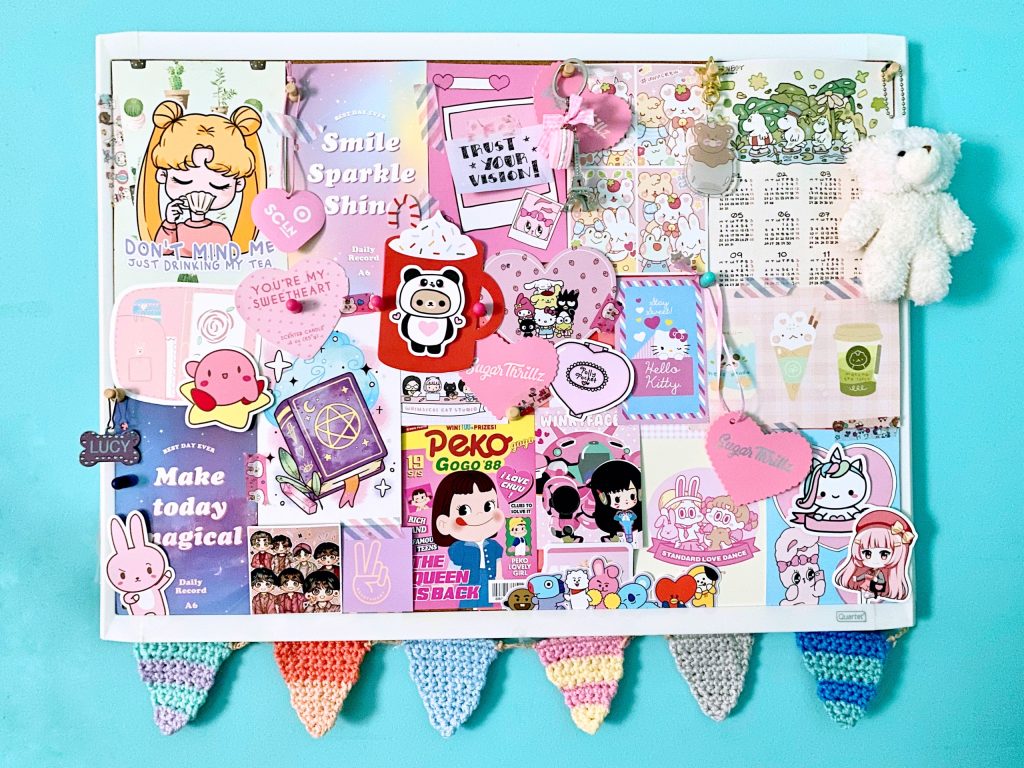 I know I just posted an updated mood board back in December, however, as soon as Christmas was over I took down all my holiday decorations because I was so over with Christmas! I didn't want to ruin my Christmas/winter-themed bulletin board so I decided to just take down anything Christmas or holiday-related. As I was thinking of a new theme for my bulletin board that's when it hit me, VALENTINE'S DAY! I don't think I have ever made a Valentine's Day mood board so I thought this would be the perfect theme as I love Valentine's Day packaging and have a lot of heart-shaped tags saved. I kept up a lot of the prints from my previous mood board so make sure to go and read that post if you haven't yet.
Theme: Valentine's Day, hearts, Sanrio, candy, sweets, love, cute critters
Colors: pink, hot pink, shades of pink, red, cream, shades of purple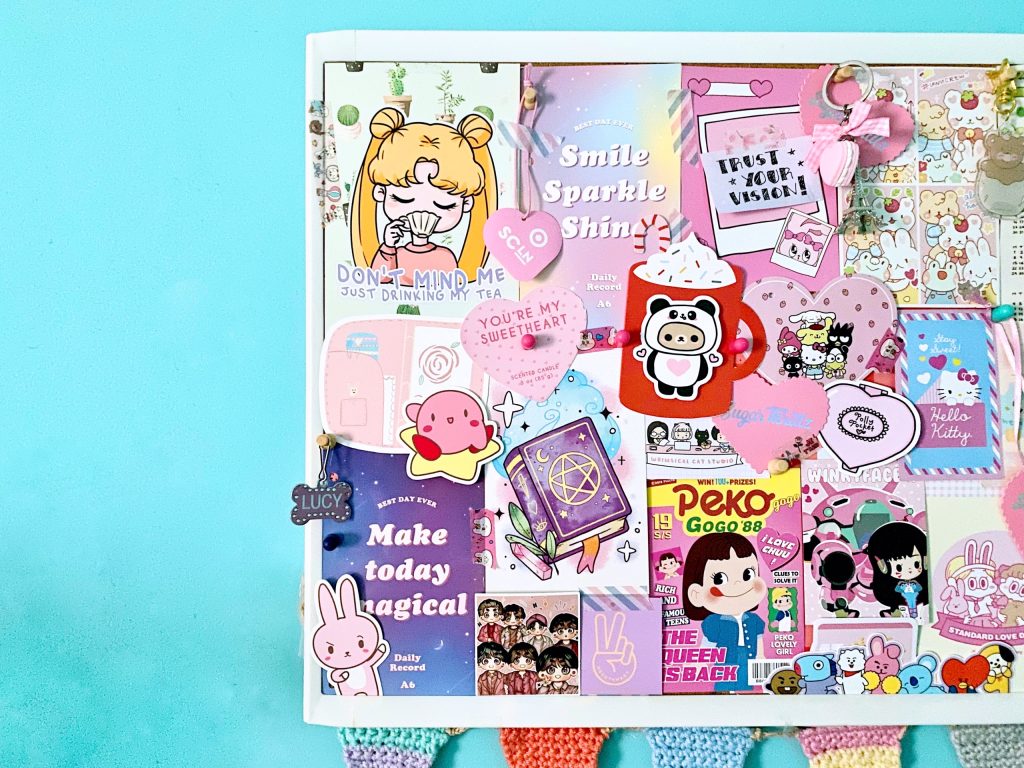 If you've seen my past bulletin boards, you're probably familiar with some of these prints. The Sailor Moon tea print is by HelloPaperCat and the magical spellbook print is by Michelle Coffee. Underneath the print, is a planner decal by OhSoFawn. Most of the heart-shaped tags are cute tags that I've saved. I didn't want to take down the red mug postcard that was featured in my previous mood board so I just taped a cute panda decal over the snowflake design that was on the mug originally. I also hung up Lucy's old dog tag because she received a new tag for Christmas and I didn't want to throw away Lucy's first dog tag that she's had since she was a baby! Yes, I'm a sentimental person! haha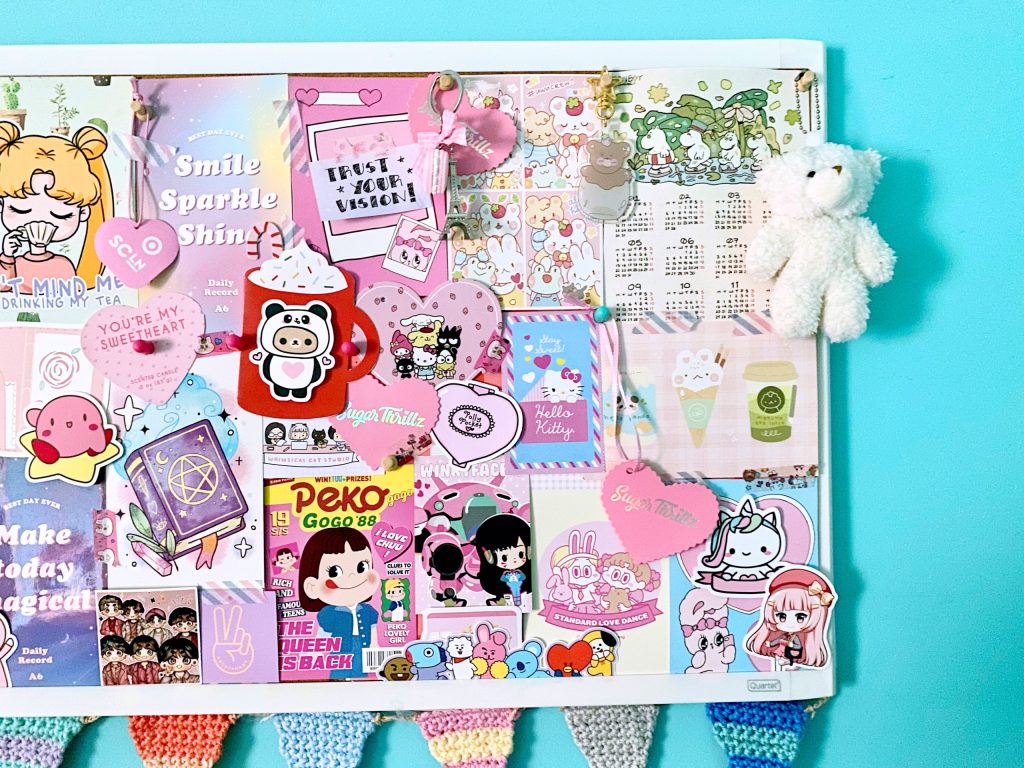 I found this free printable Moomin calendar on Instagram and decided to add it to my board. Underneath is another TinyPlant print and a Hello Kitty Valentine's card. The D.VA min print is by Sharodactyl. I also added a beret Elodie diecut which I thought would be the perfect addition to this Valentine's Day mood board.
At the bottom of my bulletin board is a crocheted striped garland that I made a few years ago. If you want to know where anything is from let me know and I'll get back to you.

Do you decorate your space for Valentine's Day?