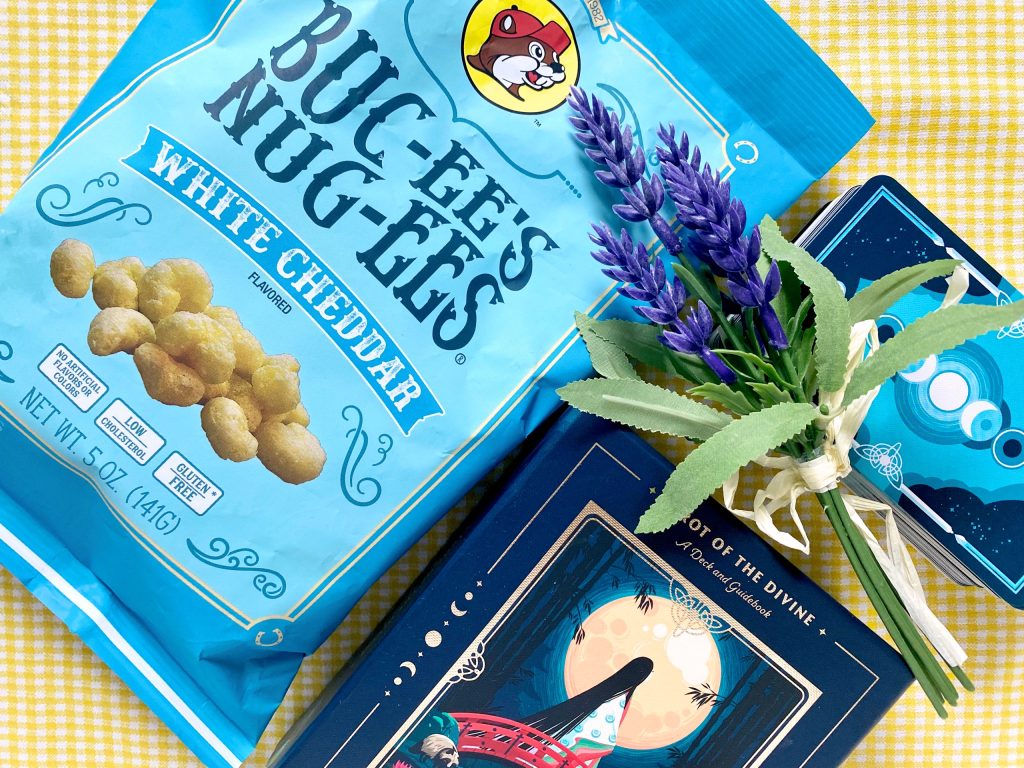 – The fresh start a new year brings ?
– The beautiful illustrations from my new tarot deck (seen above)
– When the light hits holographic nail polish at the right time ??
– Happy that past Michelle is so responsible and prepared
– Trying out a new curly hair technique ??‍?
– Teddy bear oatmeal cookies ??
– Completing my first book of the year! ?
– Valentine's Day-themed items ?
– Seeing my sisters dance battle on Dance Dance Revolution?
– Buc-ee's white cheddar Nug-ees!
– Afternoon naps ?
– That new book smell ?
– Dragonfruit lemon blueberry overnight oats
– Journaling while listening to a lofi playlist

What moments have felt magical to you?