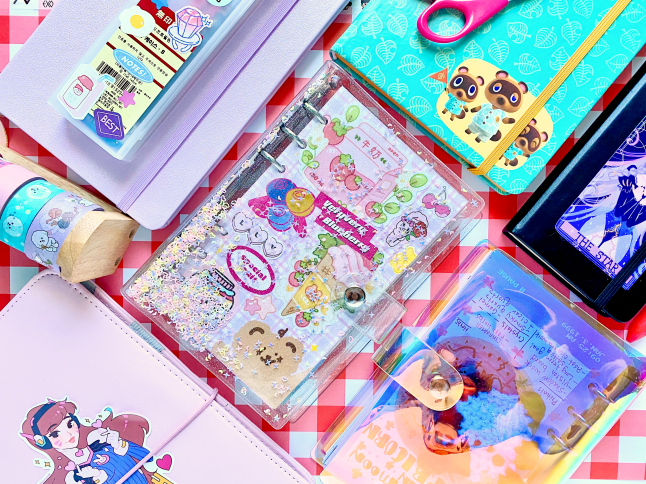 If you haven't noticed, I'm a fan of stationery. If you've followed my blog for a while then I don't have to tell to because you've probably seen the endless stationery hauls, planner/journal setups, my journaling essentials posts. In fact, anytime I start a new hobby the first thing that comes to mind is that I need a new journal/notebook! Last year I published a post where I share the journals I was using and with the new year and all, I wanted to share the journals  I intend to write in 2021 with you all in case some of you also want to journal about something this year.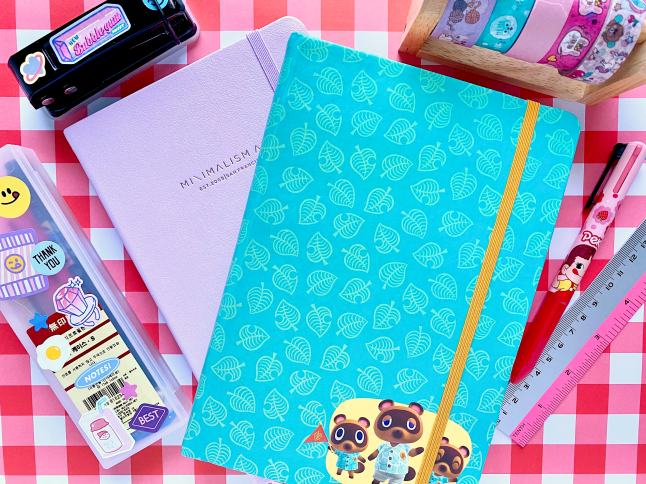 Bullet journal/collage journal
My latest journal purchase (you can tell because I haven't even decorated the cover yet!). I plan on using this journal as both a bullet journal and a collage journal. I was inspired by Kathy to make one. She shares the most beautiful motivational bujo spreads so I wanted to make my own. Hopefully, mine will be half as dreamy as hers!

Animal Crossing Journal
Last year, when Animal Crossing New Horizons came out I was able to acquire this New Horizons themed journal with my copy. I've been using it to help plan out my island, keep a track of my past and present villagers, etc. Late last year, I stopped journaling in this notebook so I'm making it my goal this year to use this journal as much as possible because it's always fun to look back at all my ACNH adventures.
A6 6-Ring Decoration Diary
I'm still using my A6 binder from last year, it's actually my most used journal! A lot of my memories from South Korea are written here. I actually still have a bunch of scrapbooks moments that I should probably write about in here. haha

Moon Journal
In my Lucalab Archive journal to keep track of all full moon and new moon cycles. I started getting interested in the moon last year, moon energy specifically. Because my sun and rising signs are both Cancer and the moon is their main "planet" so I decided to start studying the moon and its energy to learn more about it because I know very little about the moon.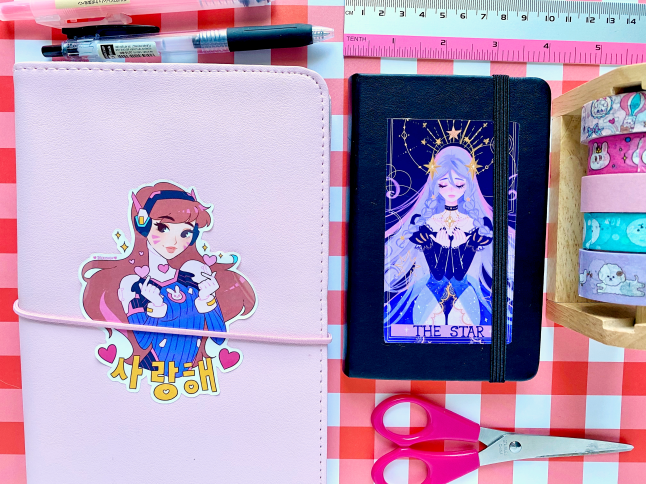 Hobby Travelers Notebook
If you read this post then you know that I have plenty of travelers' notebooks so I took the one I used the least, took everything out, and emptied it out. I took any blank notebooks and refilled this journal with new refills so that I can use this as my "hobby journal". As I mentioned, I started many new hobbies so I want to use this space to write about what I learn from those hobbies.

Daily Tarot Journal
Every day I pull out a Tarot and Oracle card. I ask a question and pull whatever cards resonate with the question. In this mini notebook, I jot down what cards I pulled out that day. It's a nice way to look back on whatever the universe was trying to tell me that day.

What journal or planner are you using this year?